Recent NEWS Stories

NYU finds real estate sponsor for Incubators
August 28, 2015
Cushman & Wakefield — a renowned international c... Read More »

NYPD, MTA surveillance of #BlackLivesMatters creates concern
August 28, 2015
Tens of thousands of people in New York marched und... Read More »

NYU Shanghai opens Jinqiao Residence Hall
August 28, 2015
With the new school year kicking into gear, those ... Read More »

Veteran Entrepreneur Training program graduates first class
August 28, 2015
In an effort to expand the career opportunities of re... Read More »
View All »
Mike Thompson, Staff Writer
The NYU women's basketball team takes a trip to Italy.
Read More »
August 28, 2015 • 0 comments
Recent SPORTS Stories
Promising Players to Watch: Fall 2015
August 28, 2015
Lexi Clarke - Soccer Lexi Clarke, a junior midfielder for... Read More »

Tentative date set for closing of Coles this fall
August 28, 2015
NYU's largest athletic facility, Coles Sports Center,... Read More »
Baseball, softball improve as season draws to a close
April 30, 2015
After a roller coaster ride of a first season,... Read More »
View All »
E.R. Pulgar, Highlighter Editor
This concert season offers artists from Alabama Shakes to Charlie XCX, and everyone in between.
Read More »
August 28, 2015 • 0 comments
Recent ARTS Stories
Movies you may have missed this summer
August 28, 2015
As the summer movie season continues to expand bey... Read More »

Not your average Welcome Week events
August 28, 2015
Welcome Week can be overwhelming for students at N... Read More »

Catch these museum exhibits while you can
August 28, 2015
The Museum Gateway program connects students of NYU to Ne... Read More »
View All »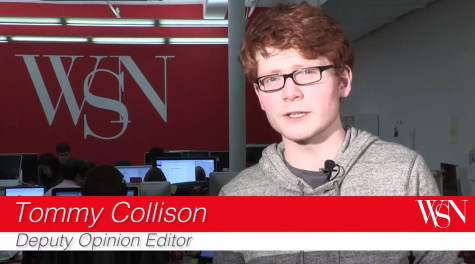 Tommy Collison, Deputy Opinion Editor
Here is a look at what's happening this week in and around the NYU Campus! Hosted by our own Tommy Collison Greek Week: https://www.facebook.com/events/820428908043107/ May... Read More »
April 26, 2015 • 0 comments

April 5, 2015
View All »