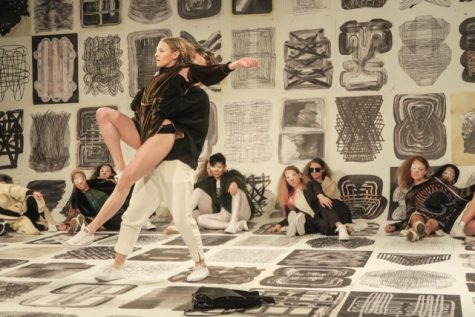 Krista Burton, Contributing Writer
February 10, 2017
Filed under Fashion Week, FEATURES
The BERENIK F/W 2017 presentation began with models moving from their grouped standings to create a circle around flooring covered with prints of abstract paintings. They then fell to the ground as two models danced to live music by Marcel Gschwend, who played in the middle. The incorporation of da...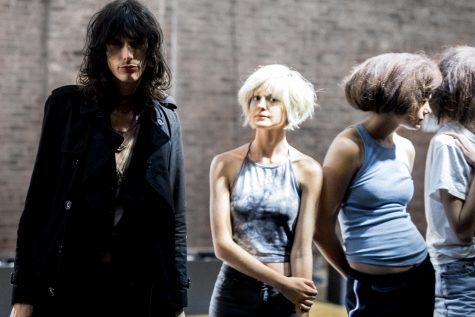 Ali Webb, Staff Writer
September 12, 2016
Filed under Fashion Week, FEATURES
Upon entering the open, bare-bones Soho space of Berenik's Spring/Summer 2017 show, the first noticeable detail was the runway. Made with a digital cloudscape print by Jack Hardwicke, it helped transport the audience to Veronika Brusa's dreamstate before the show even began. Using neutral and...