Seniors to receive fewer tickets for commencement ceremony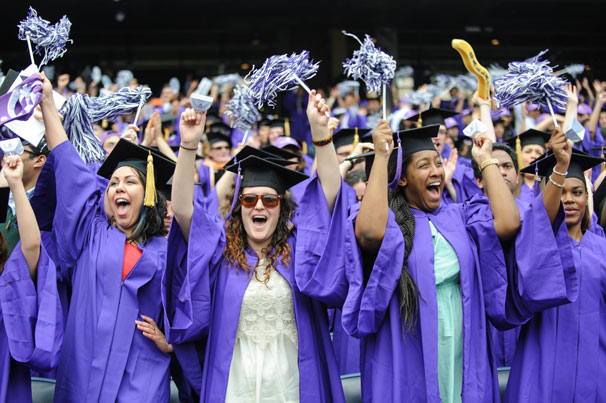 According to NYU's website, graduating seniors may only request a maximum of three guest tickets for the all-university commencement ceremony at Yankee Stadium this year. This is a decrease from last year's limit of four guest tickets per graduate.
Students with large families should delay their anger for the moment, however.
"Typically we give out four guest tickets to each graduate attending the all-university commencement," said John Beckman, NYU spokesman. "Most likely that is what will happen this year, too."
When deciding how many guest tickets to allocate to each graduate, the university has to consider multiple factors. First of all, every graduate who wishes to attend the ceremony must have a seat. Additionally, although the university is aware that some who receive tickets will not arrive, they do not "double-book" seats. Since Yankee Stadium has a finite amount of seating and NYU has a one ticket per seat policy, they must limit the number of guest tickets given out.
"I've been planning things working under the assumption that I would get four tickets like they've always done," CAS senior Alyse McGuigan said. "I think they should be a little more accomodating and understand this usually happens once in your life, and you want to share it with as many people as you can."
Attendance at the all-university commencement varies depending on the speaker. More popular speakers draw more attendees. This year's commencement speaker has yet to be announced.
"But if it were someone likely to draw a larger than normal turn-out," Beckman said, "then we might provide three guest tickets — instead of the customary four — to ensure that all students get seated, and we wanted to be upfront about that."
As a result, the website currently states that students may only be able to request three guest tickets.
The university asks students not to take more guest tickets than they need, and most students comply with this request, according to Beckman. He also noted that students were only given two guest tickets when graduation was held in Washington Square Park. The commencement has been held at Yankee Stadium since 2008.
"That gives us some flexibility in helping people out at the last moment," he said.
Typically, about 9,500 students attend the all-university commencement, and Yankee Stadium has 50,287 seats.
Tickets for the all-university commencement must be ordered online between March 18 and May 10.
A version of this article appeared in the Thursday, Feb. 14 print edition. Lesley Greenberg is a staff writer. Email her at [email protected]
Hang on for a minute...we're trying to find some more stories you might like.