Letter from the Editor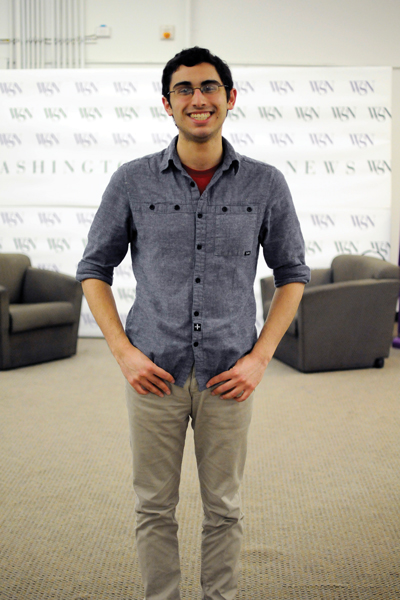 "Life moves pretty fast. If you don't stop and look around once in awhile, you could miss it."
As cliché as that quote might seem close to 30 years after Ferris Bueller said it, these words ring no less true today than they did in 1986. For NYU students especially, the time you spend either in New York City or abroad can disappear in a flash. So yes, spend the next few years taking advantage of everything NYU and New York City can offer, but don't forget to soak it all in. And that means doing more than stopping to Instagram every moment.
Welcome Week is just the start — it will offer you a taste of a city that never ceases to present you with new experiences. Never hesitate to explore the city around you. Take in as many Broadway shows and concerts as you can, join a club — or a dozen — enroll in a class and learn a skill you may never have the chance to acquire, see an improv group and maybe even try it yourself.
Living in the city will require some adjustments, but in due time you'll learn to walk at a faster pace, know your food order before you get in line and find the best coffee shop to study and people watch. But as you're walking faster, slow down to peek into that bookstore you never noticed as you sped to class. You may know your food order by heart, but don't be afraid to branch out and enjoy all of the delicacies the city has to offer.
And as you're absorbing every book you read — or skim over — for class or watching the people surrounding you in the Bean, the Washington Square News will be there to help you notice what you need to. The news stories, the latest movies, the students starting charities, websites or a dozen other enterprises — we'll be there to keep you informed and hopefully engage you in a conversation about the university and community you are now part of.
Our stories should remind you of one important lesson: don't forget to contribute as much to the world as you take in. You're at NYU because you have something amazing to offer, so don't be afraid to use what you have, whether it is in that improv group, or by writing, teaching or performing whatever your passion may be.
Had I never taken the time to realize how important the WSN and its staff are to me, I wouldn't have the chance to write this letter to you. I spent my freshman year searching from one student organization to the next, hoping to find a home. Once I slowed down and realized the potential WSN offered, I only focused on how I could be part of this group. As you begin your own search, always remember to take stock of what matters most to you in your journey.
Your time at NYU is going to move pretty fast. If you don't stop and take in the city and school around you, you might miss the relationships and opportunities waiting for you.

Jonathon Dornbush, Editor-in-Chief
Hang on for a minute...we're trying to find some more stories you might like.