WSN Open House: August 27, August 29
Hello there!
Interested in being a writer, copy editor, photographer, videographer, graphic designer or web designer? The Washington Square News is always looking for new students to join our team in any of these positions, and the fall semester is the perfect time to join our team. At WSN, you will have the opportunity to work with over 100 students to report and package the news that helps keep the NYU community informed.
Stop by our Open House on Tuesday, August 27 or Thursday, August 29 to learn more, meet our editors, grab some free food and see if WSN is the right fit for you.
Let us know you're coming by RSVPing on Facebook for one of the following Open House sessions: our August 27 or August 29. Both sessions are from 1 p.m. to 4 p.m.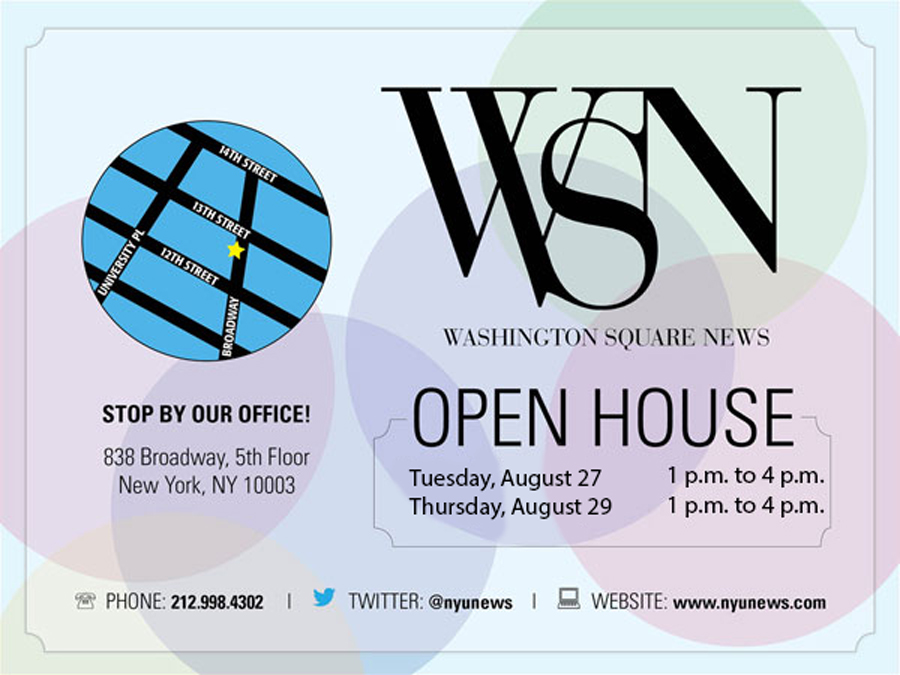 Hang on for a minute...we're trying to find some more stories you might like.