Omar's Oration: Humanism, religion can coexist at NYU
Hang on for a minute...we're trying to find some more stories you might like.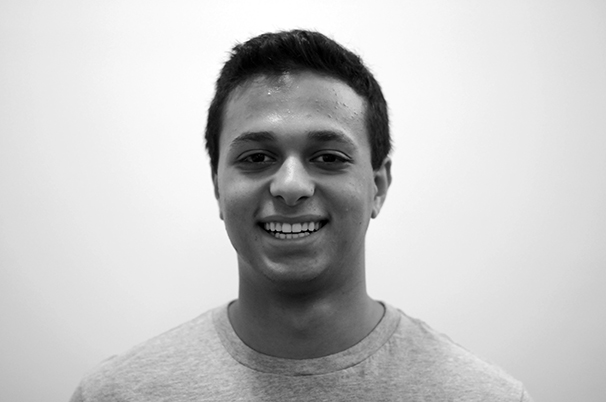 Chelsea Clinton announced her pregnancy last week, but the real news was made days later, when "Of Many," a short documentary she produced, debuted. It was the materialization of the work she and others have done at the newly founded Of Many Institute for Multifaith Leadership at NYU, a program devoted to exposing students to cross-cultural experiences. The film highlights the unlikely friendship between two prominent religious figures on campus, Imam Khalid Latif and Rabbi Yehuda Sarna, lending a new perspective to a relationship between two faiths not traditionally recognized for their warmth. Clinton can extend her capital in many directions, and the successful completion of "Of Many" is evidence of her ability to leverage her influence for the betterment of NYU.
The relationship of the two friends is directed skillfully by Vice Chancellor for Global Programs and University Life Linda Mills. The director does not explicitly dissect the religious differences between the Muslim and Jewish characters in the movie, nor should she have. Instead, she captures moments of the groups interacting, unified in their catastrophe recovery efforts. For long moments during the film, it is easy to forget that the historical divide between the religions even plays a role in the movie's development. Only when the camera passes a yarmulke is the viewer reminded that the now united group was originally formed from two.
The film energizes NYU's connection to religion. As an intellectual hub in New York City, NYU has a tendency to be an intensely secular university, our pious president notwithstanding. The underlying theme of courses taught here is rooted in humanism, which is good for the improvement of the human condition but perhaps detrimental to the state of the human relationship. "Of Many" exemplifies the intersection of humanism and piety. The effect is quite moving.
Latif and Sarna co-teach a graduate course titled Multifaith Leadership in the 21st Century. Their syllabus is guided by the hands-on research their life experiences have provided. Their consummate friendship and its effect on the students that adhere to their teachings is not an unattainable archetype. "Of Many" captures an ideal achieved — and within our own community, nonetheless. It is heartwarming, and a justification of our choice in university, that such camaraderie is being fostered in a famously unfeeling city.
"Of Many" is a subtle reminder that NYU's commitment to humanism does not have to come at the expense of religious thinking — the two systems of thought can and should coexist. In the effort to solidify NYU's standing as a truly accepting, international university, the religious community must be further integrated with subgroups within itself and with the larger NYU population. NYU should capitalize on Clinton's presence if it hopes to give weight to its message of global unity.
A version of this article appeared in the Tuesday, April 22 print edition. Omar Etman is a deputy opinion editor. Omar's Oration is published every Tuesday. Email him at [email protected]
*Correction: A previous version of this article incorrectly identified Linda Mills as Laura Mills.
WSN regrets the error.  
Hang on for a minute...we're trying to find some more stories you might like.