NYU Reacts: Korean ferry tragedy
Hang on for a minute...we're trying to find some more stories you might like.
All over the world, people continue to mourn the sinking of the South Korean Sewol ferry on April 16. South Korean President Park Geun-hye said on Monday that the crew's actions during the incident were unforgivable and murderous. Crew members are facing charges while the search for passengers continues.
"As for the the incident, I speak on behalf of all Koreans at NYU with certainty that our deepest regard goes to those who lost their lives, those who lost their beloved and just as much for those who survived to live with tragic memaories that cannot be [forgotten]." — CAS senior Seok Whee Nam, president of NYU Korean International Students Organization
"Unfortunately, the information spread by independent people using these methods don't correlate to what is shown through mainstream Korean media (most mainstream Korean TV news channels and newspapers are wholly or partially owned, funded and operated by the government), which just replays clips of rescue workers approaching the sunken ship to make it seem like rescue efforts are continuously occurring." — CAS sophomore Tae Young Woo
"As I pray for the lost and missing ones to be found, I strongly hope the survivors don't feel guilty, as they should not be and rather live more passionately for the lost ones." — Steinhardt sophomore Kristi Yijae Lee
"The whole country is in a period of mourning. Almost all the concerts, festivals [and] entertaining TV programs are cancelled or postponed. It seems like everything stopped in the country right now." — Steinhardt sophomore Eunsun Chang
"I agree with President Park Geun-Hye's statement — what the crew and captain did was entirely unforgivable …  To me, it's shameful that the crew believed that their well-being took precedent over the lives of hundreds who had no one to rely on but the crew while at sea." — LS sophomore Gina Lee
A version of this article appeared in the Tuesday, April 22 print edition. Valentina Duque Bojanini is a deputy news editor. Ann Schmidt is a news editor. Email them at [email protected]
Hang on for a minute...we're trying to find some more stories you might like.
About the Writer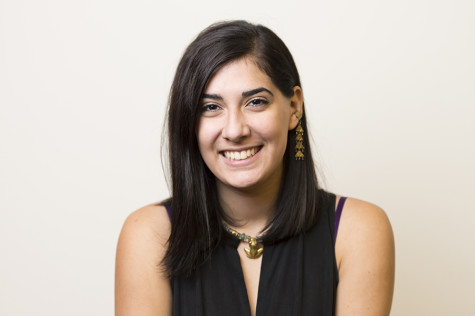 Valentina Duque Bojanini, Editor-in-Chief
The Deutsche Bank Americas Foundation is funding projects that will bring education and social services to 3,500 young Mexican and Mexican-American students.