Staff Recommendations: Sept. 2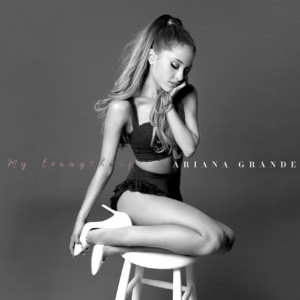 Hang on for a minute...we're trying to find some more stories you might like.
By WSN Arts Staff
Chadwick Boseman in "Get on Up"
Although Tate Taylor's James Brown biopic "Get on Up" suffers from uneven storytelling and a lack of ambition, all is forgiven through Chadwick Boseman. As a director whose craft can only be called average, Taylor is used to being fortunate with casting. "The Help" would not have worked were it not for its tremendous cast, and the same could be said for Boseman and "Get on Up." Forget acting, Boseman is James Brown. Just like the Godfather of Soul himself, Boseman commands the screen and delivers an unforgettable performance. It is hard to imagine another actor even competing with Boseman for the Oscar.— Marissa Elliot Little, Highlighter Editor
"Bound"
Before the Wachowskis made "The Matrix," they wrote a noir yarn about gunslinging lesbians called "Bound." Unfortunately forgotten after their more recent CGI-laden action epics, "Bound" is a taut, sexy exercise in style with dark mood lighting, blood spatters that are the color of pomegranates and whooshing camera movements. More than just an average caper flick, the Wachowskis' debut directorial effort is also a perceptive, genuine portrayal of a lesbian relationship, a rarity for film noir. — Alex Greenberger, Arts Editor
"My Everything," Ariana Grande
Nearly a year ago, Ariana Grande classily announced her start as a pop star with the release of her debut album, "Yours Truly." She became easily recognizable as a powerful singer with a strong, Mariah Carey-like release. The album didn't portray Grande as a risk-taker, but her follow-up album, "My Everything," proves her maturity and her versatility as an artist. She is not just a girl who portrays sweetness and innocence. She is now an adult who is ready to become something more than a star — she is ready to become a pop, dance or R&B artist. — Alexa Spieler, Music Editor
"Citizen Ruth"
Though Alexander Payne is better known for his Academy Award-nominated "Election," his lesser-seen 1996 comedy "Citizen Ruth" is just as great as any other film in his curriculum vitae. Starring Laura Dern as the titular Ruth, "Citizen Ruth" tells the story of a spray paint-huffing mother of four children, who have all been removed from her custody by the state. When a romp in bed with an ex results in a fifth pregnancy, Ruth is arrested and charged with child endangerment to her unborn fetus, unless she gets an abortion. What ensues is the tragicomic battle of a woman fighting against addiction and figuring out what she needs. Dern turns what should be a despicable character into a hero. In today's tense and politically correct climate, "Citizen Ruth" merits a revisit. — Ife Olujobi, Entertainment Editor
Hang on for a minute...we're trying to find some more stories you might like.