Tax-free zones created for startups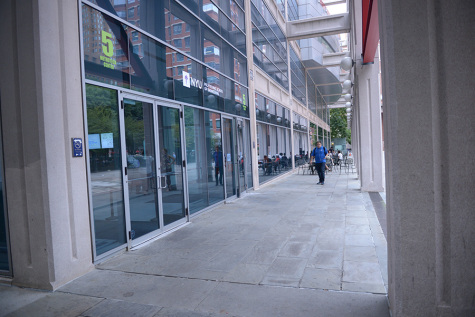 Photo by Leo Lien
New York State has named NYU's three business incubators as tax-free zones as a part of the START-UP NY program, a business incentive program designed to help startups expand within New York. The tax-free zones include three incubators operated by the Polytechnic School of Engineering — Varick Street Incubator, the DUMBO Startup Lab and the Urban Future Lab.
The goal of START-UP NY is to help local businesses grow, create jobs and attract more business to New York City. The program aims to connect businesses with colleges and universities around the state that can support their interests. The project grants businesses tax breaks  for 10 years while working on location.
Poly dean Katepalli Sreenivasan said the incubators help stimulate the economy.
"[START-UP NY] provides tax breaks to those associated with the incubators," Sreenivasan said. "This status was given to our incubators because they were deemed to be drivers of economy."
The NYU incubators, which were created in partnership with the New York City Economic Development Corporation, have generated about $250 million in economic impact and have created almost 1,000 jobs.
In an online description of the START-UP NY plan at NYU, they describe the key research areas NYU's incubators are focused on.
"NYU focuses around three core research interests: health and wellness, information and communications technology, and cities and urban systems," the online START-UP NY plan said. "We are looking to identify qualifying companies within these areas of research, curating a natural synergy between the companies and the university goals."
Stern junior and CEO of the website mitley.com Rohit Mittal sees the benefits that START-UP NY's partnership with NYU will bring, but also warns the benefits will not help all startups.
"Since the demand is higher than the availability in the incubators, not every entrepreneur or venture will receive space to take advantage of the tax incentive," Mittal said. "On one hand it makes sense because there is limited space so NYU only wants to house ventures who have developed far along or who they see a valuable future in."
NYU hopes the partnership will be useful in providing internship opportunities for students and make connections between businesses and the university.
"NYU is focused on the development of our student body and will therefore evaluate if the company will be able to provide experiential learning work internships for our current students, as well as any other possible partnerships that may be possible between the business and NYU," the online START-UP NY plan said.
In the long term, the plan aims for the relocation of the combined 19,500 feet of tax-free zones to a site currently in development at 370 Jay St. in Downtown Brooklyn, with the move projected for the fall of 2017.
Stern graduate student Tammy Kwan, founder of the startup Cognitive ToyBox, said she is pleased with the positive encouragement that a program like this brings.
"It takes a lot of courage to start your own business. I think any new incentive — financial or otherwise — that encourages NYU students to pursue their ideas is a wonderful thing," Kwan said.
A version of this article appeared in the Tuesday, Sept. 30 print edition. Email Alex Bazeley at [email protected]
Hang on for a minute...we're trying to find some more stories you might like.