Tuition hikes questioned
Hang on for a minute...we're trying to find some more stories you might like.
NYU tuition will reach an all-time high in the 2015-16 academic year, according to figures published on the NYU website's expected expenses page.
While tuition varies by school, expenses range from $70,586 to $78,112. These estimates include tuition, fees, living expenses and health insurance.
Incoming freshmen reacted to the increased costs for the university on social media. Nia Mirza, an incoming freshman started a petition arguing that the tuition should return to last year's figures because freshmen were not notified about the actual costs of attending NYU until after they enrolled. The petition has almost 3,000 signatures as of press time.
"The cost of attendance (annual) was suddenly raised after students paid the enrollment deposit," the petition reads. "People who planned their budget according to the previously stated costs, and have exhausted all their resources in doing so, are in a serious problem."
NYU spokesperson John Beckman said the difference in cost of attendance for incoming freshmen is a result of the timing of when NYU can calculate its expected expenses for the following academic year. An estimate for travel and transit costs was added for the first time this year.
"Contrary to what the petition claims, NYU's tuition and fees have not suddenly been raised," Beckman said.
Incoming freshman Anya Felix said the deadline for all Early Decision II applicants to accept their decisions and withdraw all other applications was March 11. She was unable to find the updated figures until a few days after she accepted her offer.
"I just think it's not cool forcing ED students to accept admissions before they know what they are coming up against," Felix said. "I know I cannot afford my new cost of attendance. It's not fair to bind us to a deal that we didn't even know the terms of."
Beckman said NYU had not figured out costs for the next academic year by the time it accepted its early decision applicants. Early decision students are given the cost of attendance for 2014-15 as an estimate.
"The cost of attendance for NYU for 2014-15 is $66,542," Beckman said. "So, of the seeming $4,500 difference between this year's cost of attendance and next year's, $2,000 is an estimate of indirect costs not paid to NYU, and the remainder is an annual increase in tuition and fees that — at about 3 percent — is in line with NYU's recent history and that of other private universities."
This is not the first time NYU has been criticized for its high attendance cost. NYU has consistently been ranked as one of the most expensive universities in the country.
Mirza said the overall goal of the petition is a drop in overall tuition fees for NYU students.
"The point of this petition is to condemn the skyrocketing costs of tuition, which is only affordable for students from very wealthy backgrounds," the petition reads. "Good education is a right to all, regardless of financial strength. We are against the amount of debt that students are forced to incur while studying at NYU."
Additional reporting by Alanna Bayarin.
A version of this article appeared in the Thursday, March 26 print edition. Email Marita Vlachou at [email protected]
Hang on for a minute...we're trying to find some more stories you might like.
About the Writer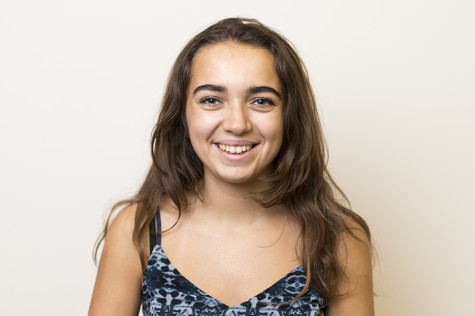 Marita Vlachou, Deputy Managing Editor
Marita Vlachou is a junior at the College of Arts and Science studying Economics and Journalism. She is currently the Deputy Managing Editor for WSN. She was born and raised in Athens, Greece and has always enjoyed traveling around the world and learning new languages. When she is not working for WSN, she organizes events...