NYU student activists rally in support of Abu Dhabi workers
Hang on for a minute...we're trying to find some more stories you might like.
The NYU Abu Dhabi Justice Coalition held a rally Friday afternoon to pressure the university to follow through on its commitment to compensate the 10,000 workers subject to labor rights abuses committed by subcontractors hired to build the Saadiyat Island campus.
Groups including the Coalition for Fair Labor at NYU, Law Students for Economic Justice and the Student Labor Action Movement, along with members of members of NYU Divest and the Graduate Student Organizing Committee, gathered in Bobst Library on May Day, a day devoted to celebrating workers worldwide.  Some of the protesters joined an effort earlier today to shut down the Guggenheim Museum in New York City, as the museum is using migrant workers for the construction of its new site in Abu Dhabi.
NYU Public Safety guarded the inside of the library as well as the elevator to the 11th and 12th floors, where NYU administrators have their offices. Members of the New York City Police Department were stationed on motorcycles in front of Bobst to monitor the rally.
Gallatin senior Jonah Walters, who attended the protest, said while the university recognized the violations, it should follow through on its commitment to reimburse those workers affected, and also take action about the workers who were forced to leave the U.A.E.
"They've said nothing about the between 200 and 250 workers who were deported violently and abruptly for threatening to strike," Walters said. "We want those workers to get some kind of compensation too and we want guarantees that that will never happen again."
In an email to the NYU community, NYU President John Sexton said while the Nardello & Co. report explained that the strike was not related to working conditions on the NYUAD project, workers should still be allowed to voice their reservations in a respectful manner.
"While NYU cannot dictate a nation's labor laws — striking is illegal in the UAE — we do believe that workers should have a means of having their concerns heard and labor disputes should be resolved in a peaceful manner, and that media reports regarding the treatment of strikers were disturbing in this regard," the email reads.
In the same email, Sexton said NYU would compensate the workers who worked on the construction project but who were exempt from the university's labor standards. NYU Law student and member of the Law Students for Economic Justice Asthma Sharma Pokharel said the university should be more transparent about when and how they will reimburse those workers.
"The most immediate steps we want from the university is a timeline on when they're going to compensate the workers and also the mechanism through which they're going to compensate them, how they're going to do calculate the wages, who is going to do it," Sharma Pokharel said.
NYU Law student Lucas Hansen, who graduated from NYUAD in 2014, said if NYU wants to be a global university devoted to public service, it has to be more proactive about addressing issues of labor abuse.
"What we're trying to address here is the hypocrisy of encouraging diversity of encouraging an ethic of universal human rights inside the classroom, but then using as your foundation for that violation of workers' rights and violations of human rights," Hansen said.
Additional reporting by Alex Bazeley
Email Marita Vlachou at [email protected].
Hang on for a minute...we're trying to find some more stories you might like.
About the Contributors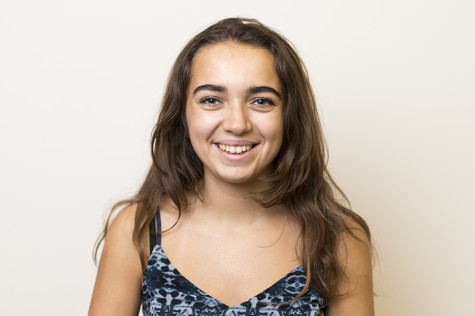 Marita Vlachou, Deputy Managing Editor
Marita Vlachou is a junior at the College of Arts and Science studying Economics and Journalism. She is currently the Deputy Managing Editor for WSN. She was born and raised in Athens, Greece and has always enjoyed traveling around the world and learning new languages. When she is not working for WSN, she organizes events...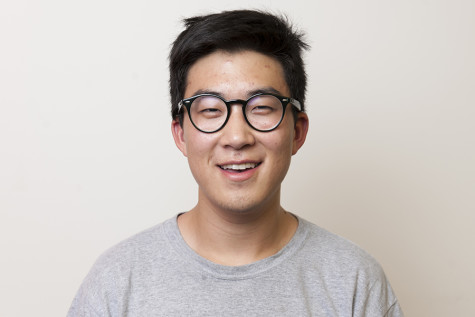 Shawn Paik, Editor-at-Large
Howdy. Y'all can just call me Uncle Lightnin'. I been shootin' since I was just a boy down in Chattanooga, Tennessee. I shot everything from kids to politicians. I even shot a few small animals in my time. They say I got a shutter fast as lightnin', and that's why they call me Uncle Lightnin'....