Hockey plans to 'fail their way to success'
Hang on for a minute...we're trying to find some more stories you might like.
Defending a national championship is one of the tallest orders in sports. But when you lose 12 players, that challenge becomes entirely different. That's why NYU men's hockey coach Chris Cosentino is making sure that with the team's home opener slated for Oct. 2 against the Rensselaer Polytechnic Institute, his team understands this season is completely independent from last season.
"On day one we sent the message that this year's team is not last year's team, and it wouldn't be fair to compare the two," Cosentino said. "We have a 50/50 split of returning players and new players, so there is a strong core group returning whose experience will be incredibly valuable, but it will be a process to put it all together."
It's that process that will determine this team's character. Last year's team faced a difficult schedule on and off the ice as starting goaltender Sam Daley was sidelined. To overcome these obstacles, the team had to grow into form over the course of an entire season and, in many ways, an entire career for the seniors.They hit their peak at the end of the season, qualifying for nationals and never looking back. But they were only able to peak at the right time because of what they'd learned over the course of a few seasons together.
"In a lot of ways, last year's team really failed their way to success, and it took time for us to learn how to be champions," Cosentino said. "Obviously they were good athletes and hockey players, but becoming a champion came from their ability to overcome adversity."
A team that averaged just under 4.5 goals per game will get back two forwards, sophomores Michael Conslato and Steven Esposito, who were both in the top five in points for the Violets last season. As just freshmen, both players had a +/- of 16 and saw considerable time on the ice in their run to being crowned national champions. Esposito, only a year away from knowing how it feels to be the new kid on the team, has been named an assistant captain and plans to impart the same wisdom and leadership that his captains from last season gave to him.
"It means there are a lot of guys on our team who look at me as a leader," Esposito said. "As a leader I have to set a good example both on and off the ice."
On the defensive side of the puck, the Violets are anchored by senior captain Gabe Gollette, who played in all but one of the team's games last season. Between the posts, they have a three-way battle for the starting
spot — Daley, a senior, and sophomores Jack Nebe and Alec Hardman, will all compete for ice time. Nebe led the three in GAA last season at just under two, but the competition has remained intense. Cosentin firmly believes their competition will be healthy for the team.
"They have a great bond and they really push each other to become better every day," Cosentino said. "Coach Dan Fortunato Sr. has done a great job with them and it is going to be fun to see how this thing plays out."
If freshmen can step in and assume the roles that players like Esposito, Conslato and Nebe served last year, this team has as good a shot as any to repeat as national champions.
"The incoming group is skilled, big and have strong playing experience at the junior and/or prep school level," Cosentino said. "There will certainly be an adjustment for them as student-athletes at NYU, but I really like the way they are fitting into our culture. There is still a lot to learn about this team."
A version of this story appeared in the Sept. 28 print edition. Email Bobby Wagner at [email protected]
Hang on for a minute...we're trying to find some more stories you might like.
About the Writer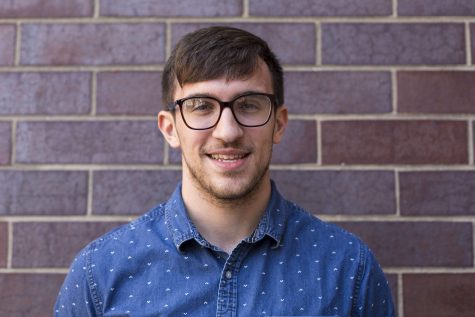 Bobby Wagner, Managing Editor
Bobby Wagner is the Managing Editor for the Washington Square News. He's from Philly, much like his icon, Meek Mill. You can catch him yelling abhorrent things about Mets opponents into his grainy dorm room TV or queuing up a sandwich from the Palladium Deli. Clearly, he enjoys the finer things in life. Once, former Assistant...