Music loves blackness, but not black people
Hang on for a minute...we're trying to find some more stories you might like.
Imagine browsing Facebook on your lunch break and you see the headline of an article your friend shared: "Fetty Wap-Trap Queen (Kidz Bop Version)." You brush it off as a clever parody or, at the very least, an Onion article. Out of morbid curiosity, you click the link and discover a tuxedoed, white 10-year-old crooning over a jazzy, kid-friendly reinterpretation of Fetty Wap's "Trap Queen."
At first glance, the video seems fairly innocuous. Though not necessarily associated with Kidz Bop, young singer George Dalton employs the Kidz Bop technique of making Top 40 hits accessible for a younger audience. However, on a larger scale, Dalton's cover speaks to a much larger overarching problem in popular music, something Pitchfork's Kris Ex refers to as "appropriation of everything but the burden." In music, the identity of blackness has been claimed, reclaimed, re-reclaimed and appropriated until the concept of blackness in music has become a muddled, sensitive subject.
At the forefront of this conversation is recent shooting star Iggy Azalea, who came under fire for refusing to recognize the black origins of hip-hop while actively appropriating black music and characteristics. Even in her voice, Azalea turns aspects of the black identity and makes them wholly performative; using a tougher, "blacker" inflection more in line with traditional hip-hop, yet refusing to acknowledge the culture she is stealing from. As a white person  claiming these performative aspects of black culture, she further silences the voices of black musicians and makes caricatures of their art.
Though it would be unfair to attack a 10-year-old, Dalton's cover of "Trap Queen" appropriates all the flashy, trendy aspects that black culture brings to music, but leaves out the struggle that African Americans have faced in U.S. history. Why, in U.S. pop culture, do we love blackness, but not so much black people? This is not to say that pop culture has a preference towards whiteness, because there is really no strong "white" identity, other than the default, in pop culture. And when white people appropriate the black experience down to performative characteristics, there's plenty of blackness, but no culture.
But what black musicians champion pop culture who own their own blackness? It's curious that very few black artists who actively own their blackness permeate pop culture, despite the popularity of black culture and lifestyle. But is that all that white America sees black musicians for? Not for conversation or education, but for exploitation? An outlet of trendy expression? Look, then, to Kendrick Lamar: as a musician who actively champions his blackness, he is often accused of white hatred simply for calling out white America and daring to delineate his ethnicity as something more than a trend. As Kris Ex said, "White America sees and hears black people, but they don't see or hear black people."
A version of this article appeared in the Thursday Oct. 22 print edition. Email Kieran at [email protected]
Hang on for a minute...we're trying to find some more stories you might like.
About the Writer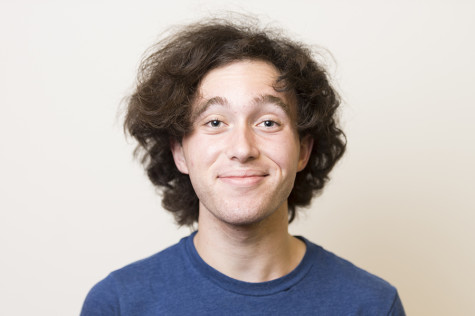 Kieran Graulich, Music Editor
Kieran Graulich is your loveable goofball music editor. He's a radical sophomore in the Playwrights Horizon Theater School for Drama with a double major in Philosophy with a minor in BEMT and Not Sleeping. He likes to tell people he's from New York City although he's really from Staten Island and says "bro" more than...