Face-to-Face at the Rally With Bernie Supporters
Hang on for a minute...we're trying to find some more stories you might like.
Presidential candidate Bernie Sanders drew a crowd of more than 27,000 people during his rally in Washington Square Park last Wednesday. WSN spoke to college students "feeling the Bern" and asked them why they support the Vermont Senator.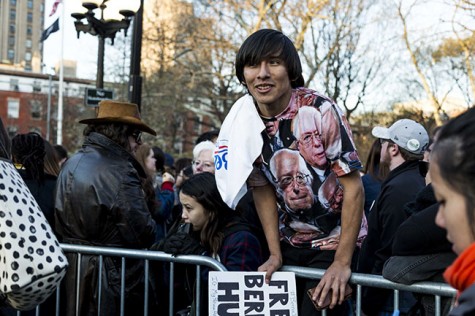 Anna Letson
"He wants affordable college for everyone. We have to pay for tuition, housing and books — it's too much already. We shouldn't be punished for learning."
— Oscar Salazar, student, Westchester Community College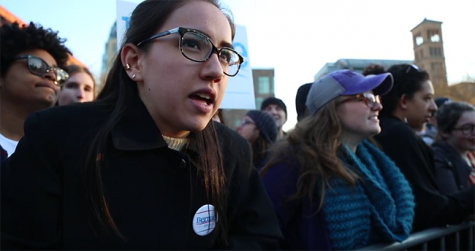 Anna Letson
"The message he is conveying really speaks to a lot of frustrations that our generation feels. I think he's the only candidate to address those issues like wealth and prosperity and definitely the student debt crisis. I think on the Republican side they sort of ignore those issues or say that they're non-existent."
— Stephanie Hauck, CAS freshman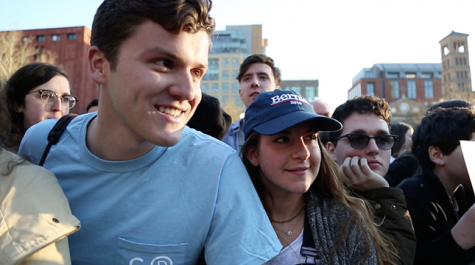 Anna Letson
"[Sanders] has values that coincide with students' values. He wants affordable education, he cares about the environment, he wants to take care of debt, make things more affordable for us and make sure we get jobs for the future. That's what every student wants."
— Michael DeLuca, Vice President of NYU College Democrats, CAS junior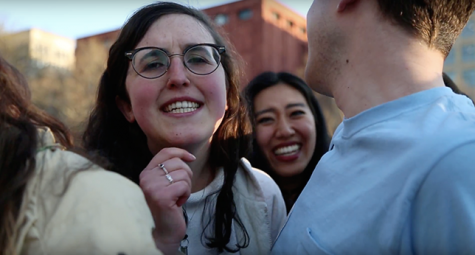 Anna Letson
"I support Bernie because he's a Democratic Socialist. I think he is a lot more anti-imperialist than Hillary, who I think is in fact very imperialist. We need to address those root causes of migration and not just making up some bullshit immigration reform. We have to address those root causes and not just put a mandate on it."
— Monica Millay, member of NYU College Democrats, CAS junior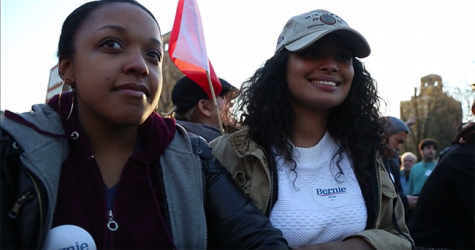 Anna Letson
"[Sanders] has this mentality of change that is something we haven't' seen in America in so long. A lot of our presidents have wanted to keep things the same and he just wants to completely change all the things that are wrong, and I think that's amazing."
— Juanie Rodriguez, CAS freshman
A version of this article appeared in the Monday, April 18 print edition. Email Lexi Faunce at [email protected]
Hang on for a minute...we're trying to find some more stories you might like.
About the Contributors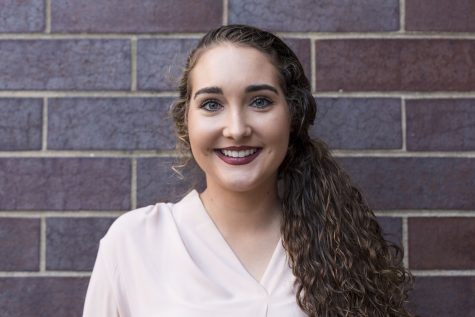 Lexi Faunce, Investigative Editor
Lexi Faunce is a junior studying journalism and politics, and she will be joining WSN this semester as the Investigative News Editor. She hails from the glamorous town of Gainesville, Florida (also known as Tim Tebow Land). When everyone else is out trying to score Hamilton tickets, you can catch her watching the Gators demolish the...
Anna Letson, Senior Multimedia Editor
Anna Letson is the Multimedia Editor at the Washington Square News. She is a junior in Gallatin and finally ready for you to ask her about her concentration. She loves all sorts of photography, but has a soft spot for analog, and not because it's hipster (though hailing from Seattle could have something to do...