Glamour Gals
Hang on for a minute...we're trying to find some more stories you might like.
While many seniors play bingo, eat lunch and celebrate birthdays at the Stanley M. Isaacs Neighborhood Center, they also receive manicures once a month from members of the NYU chapter of Glamour Gals.
Glamour Gals is a national organization that provides companionship and complimentary makeovers to women in senior communities to combat elder isolation, which can lead to depression and other mental health problems.
CAS junior and President of NYU's Glamour Gals chapter Elizabeth de Leon has been involved with the organization for five years and says she enjoys helping the elders at the community center.
"We go and we talk to ladies; we paint their nails, and we just spend time with them," de Leon said. "The point of it is to combat elderly loneliness, which can turn into depression and all this other stuff."
Stern freshman and Vice President Chelsea Maddred, who also participated in Glamour Gals in high school, says she enjoys instilling a sense of vitality in the elderly.
"I like being able to give other people a sense of confidence," Maddred said. "I feel like going and doing these manicures and makeovers really does that for them. You'll start off and the lady will be really shy and won't talk much but by the end of the makeover they want to have
whole conversations."
Gallatin junior and Public Relations Officer Erin Shore said that it is a really rewarding experience and that she enjoys giving back with something she loves — manicures.
"They get in line for it," Shore said. "They're really into whatever polish we have."
Though last year there were only four regular members of Glamour Gals, this year's initial turnout has been better. Fifteen students made the trip to the Upper East Side to assist senior citizens with a makeover for Glamour Gals' first visit to the neighborhood center.
Although Glamour Gals participants are almost exclusively women, the group encourages men to join as well.
Last Valentine's Day de Leon decided to buy flowers for the seniors on the spur of the moment. Many of the seniors were pleasantly surprised by de Leon's gesture. They couldn't believe that someone had thought to buy flowers for them.
A version of this article appeared in the Monday, Oct. 24 print edition. Email Sayer Devlin at [email protected]
Hang on for a minute...we're trying to find some more stories you might like.
About the Writer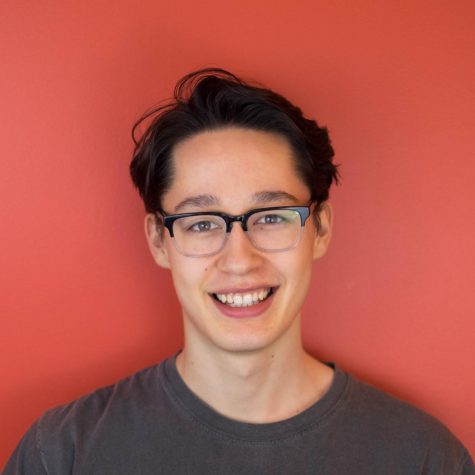 Sayer Devlin, Managing Editor
Sayer Devlin is the Managing Editor for the Washington Square News. He's an economics major in the College of Arts and Science. He was born in Tokyo, has lived in Paris, London and New York and when he's not pretending to work, Sayer is spending too much time paying attention to sports, politics and Twitter.