'Forbidden' Turns 'Hamilton' Violet
Hang on for a minute...we're trying to find some more stories you might like.
"Forbidden NYU: (Andrew) Hamilton Edition" is a professional and meticulously-planned comedic musical written and choreographed entirely by student members of the College of Arts and Science Theatre. The entire show was comprised of NYU-themed parodies of famous musical acts, and the title itself poked fun at the fact that NYU's newest president shares his name with the hit Broadway musical.
Co-director Jonah Foxman said that his goal for this show was to make "the audience feel the energy on stage and their mission to make the world a more positive place to live in."
The event was designed to make students laugh and enjoy a communal theater experience. Co-director and choreographer Allie Gillespie wanted the audience to realize that even though students pay ridiculous amounts of money to be here, NYU is home.
Act One opened with the song "We Go To NYU," which is a rendition of "We Are The Altar Boyz" from the musical "Altar Boyz." The show continued with songs about paying loans ("The Bitch of Paying"/"The Bitch of Living"); Freshman Year Residential Experience dorms and the stereotyped freshmen who live there, including a conservative Minnesotan who did not know what a condom was and a rich girl whose father pulled some strings to land her a spot in Gramercy Green Residence Hall her first year ("FYRE Shock Tango"/"Cell Block Tango"); the excitement of studying abroad and the inevitable homesickness that comes with it ("When I'm Abroad"/"When I Grow Up"); and the diverse characters you tend to meet at your first floor meeting ("Floor Meeting"/"Do-Re-Mi").
The parody show mocked the lack of sports teams and Greek life at NYU, as well as the complexity of tapping your NYU ID to get into a dorm, entering your birthday on the keypad and somehow messing up and suffering momentary humiliation. It also poked fun at Gallatin students' courses and majors (underwater basket weaving, anyone?) and Tisch kids in general.
Act Two started with one of the classics, "Seasons of Loans" ("Seasons of Love"). This song was a crowd-pleaser because it was so relatable. One of the best songs was "Red and Black," an homage to "Les Misérables" in which students sang about their bloodshot eyes and black coffee while studying for midterms and trying to find a seat in Bobst. The topics shifted from loans and studying to relationship struggles, from straight guy struggles ("Straight Guy's Lament"/"Belle (Reprise)") to girls' struggles to find straight guys ("One Gay More"/"One
Day More").
Who needs Broadway when there's Forbidden NYU?
A version of this article appeared in the Monday, Nov. 14 print edition. Email Yasmin Gulec at [email protected]
Hang on for a minute...we're trying to find some more stories you might like.
About the Writer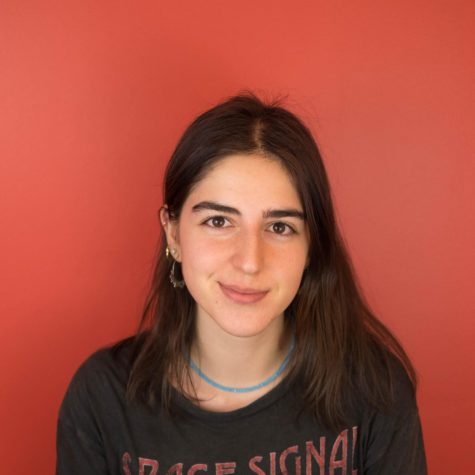 Yasmin Gulec, Features Editor
Yasmin Gulec is the Features Editor for Washington Square News and loves using "I'm international" as an excuse for pretty much everything. She is from Istanbul, Turkey and has difficulty pronouncing the words cocoa, drawers, squirrel and comfortable. She is a sophomore in GLS double majoring in Journalism. She doesn't really understand twitter but you...