What-If: Women's Hockey at NYU
Hang on for a minute...we're trying to find some more stories you might like.
The NYU men's hockey team ended their season with major success, earning both the Super East Collegiate Hockey League championship and the American Collegiate Hockey Association Division II championship. The team was also honored with the Presidential Service Award, which is given to students or groups committed to service and giving back to the community. While the team does not compete at the varsity level, they still bring in a number of fans to each of their games and have become an integral part of the NYU athletic community.
Men's hockey has experienced a wave of achievements this year, and has gained a significant following among the NYU student body — especially in comparison to other athletic teams. That said, it is puzzling as to why NYU has not branched out and created a women's hockey program to partner with the men's success.
Sophomore and ice hockey forward Keaton Baum thinks that adding another women's team to the NYU Athletics community would be positive for both male and female competitors.
"I think it would just be good for the university as a whole to add another women's sport and for the development of both hockey programs it would be beneficial," Baum said.
NYU hockey assistant coach Michael Martin said that having a women's team would be a positive addition to NYU Athletics.
"The more hockey there is, the better off the world will be," Martin said. "On that simple basis, I think that a women's team would be a phenomenal thing for NYU. It would provide opportunities for women and girls to play at the best school in the best city in the country."
The presence of a women's team would also complement NYU Langone's partnership with the National Women's Hockey League that started last fall. Not only does Langone oversee the complete health and care of the players, but it also helps the NWHL to run community ice hockey programs for girls and promote the involvement of young girls in athletics throughout the area.
Martin said that the NWHL has had a positive impact on women's sports, especially in light of the U.S. Women's National Hockey Team's recent salary protests that threatened to boycott the women's world championships unless the women were given equitable wages and support.
"The founding of the NWHL has shown the growth and wide-range appeal of women's hockey, which has been on a high trajectory in the past years," Martin said. "[The NWHL] is only going to bring more women onto the ice. I think it's going to serve as a real marquee moment in women's sports and women's hockey to bring a new vision and new path for athletic excellence."
In addition to the university's association with the NWHL, members of the student body who are also highly involved with NYU Athletics expressed positive sentiments when asked about the possible future addition of a women's team.
Junior and Student Trainer Assistant for NYU Athletics Erika Tretner said that her time aiding players and staff in the training room only strengthens her belief that NYU would benefit from having a women's hockey team.
"In the training room, I've been able to meet and become friends with a myriad of unique student athletes, so adding another layer to that diversity would be fun," Tretner said.
Ultimately, it appears that the addition of a female team would be received positively among the NYU Athletics community. Perhaps, if enough interest exists, women's hockey should be considered when planning for next year and the future of the hockey program as a whole.
A version of this article appeared in the Monday, May 1 print edition. Email Maddie Howard at [email protected]
Hang on for a minute...we're trying to find some more stories you might like.
About the Writer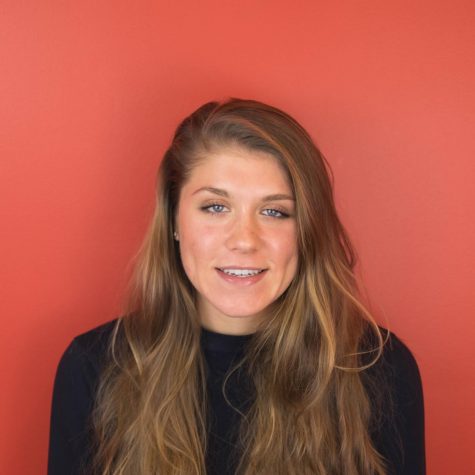 Maddie Howard, Sports Editor
Maddie Howard is a Chicago native and sophomore student double majoring in Journalism and English. She's also the Sports Editor this semester, which is fitting because she is a player on the NYU women's soccer team. Go Violets! When she's not sprinting from practice to her next class, you can find her hiding in bookstores...