Second Straight Victory for Men's Soccer Team
By Alex Domb, Contributing Writer
September 11, 2017
Hang on for a minute...we're trying to find some more stories you might like.
NYU Men's Soccer continued its winning streak on Saturday, defeating the Hunter College Hawks by a final score of six to one. The Violets dominated the match throughout, scoring four goals in the first half and not allowing a goal until the 80th minute. The game marks the second straight victory for the Violets and improved the team's record to 2-0-1.
The Violets' first goal of the match came from Stern freshman Richie Rambarran in the 28th minute off an assist from fellow classmate Pedro Goldberg. Rambarran's goal opened the floodgates for NYU, as the Violets went on to score three more goals in the next 13 minutes heading into the halftime break. While the Violets were not able to sustain this rapid success rate throughout the second half of the game, they did manage to hold pace and cruise to an easy victory.
CAS junior Robert Shellow led the way for the Violets, scoring both of his two shots on goal. Shellow and fellow teammate Jake Velvel, a CAS freshman, scored his first goal of the season in the match. The men's team dominated the game offensively, scoring twice on penalty kicks and outshooting the Hawks 29-6. Junior goalkeeper Frank Engel did not allow a single goal in his 72 minutes of action.
"We played very well in our game versus Hunter," Head Coach Kim Wyant said. "We have been working on attacking principles, especially the final third part of the field and how to break the final line of defense to get a good quality shot at goal. We also took the approach of being more aggressive in the penalty box by taking players on, and that has resulted in some penalty kicks and quality free kick opportunities."
Senior captain Tristan Medios-Simon, of CAS, echoed Wyant's sentiment. "As a team we're starting to put a lot of what coach has been teaching us together and we see those things lead to good results," Medios-Simon said.
"It was a game that we should have taken care of and we did," Sophomore Owen Smith said. "We lost to this team last year and won this year six-to-one, showing our improvement from last year."
However, Wyant is careful not to be complacent with the team's performance, and he recognizes several aspects the team can improve upon.
"I was disappointed we didn't get the shutout," Wyant said. "There are several big areas the team can improve on including being better at converting our chances in our attacking final third, and [limiting] the number of shots another team gets on us."
However, Wyant remains confident in the team's ability.
"Our biggest goal of the season is to get better game by game," Wyant sad. "There is no doubt we'd like to be in the postseason, and we get there with game-by-game improvements."
The Violets hope to remain undefeated on Tuesday, Sept. 12 when they face off at home against The College at Old Westbury.
A version of this article appeared in the Monday, Sept. 11 print edition. Email Alex Domb at [email protected]
Hang on for a minute...we're trying to find some more stories you might like.
About the Writer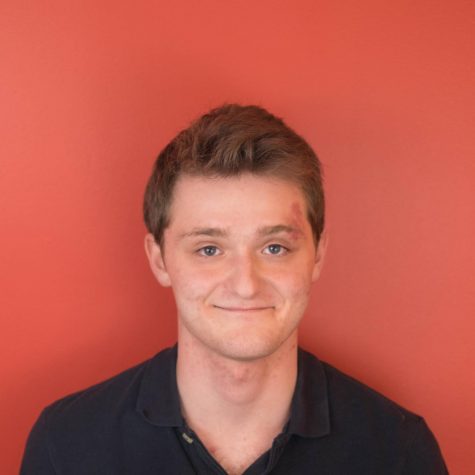 Alex Domb, Deputy News Editor
Alex is a sophomore studying Politics and Journalism in CAS. He holds dual U.S. and U.K. citizenships, but he grew up in central New Jersey and will take advantage of any excuse to defend his home state at all costs. In his spare time, Alex enjoys debating the latest NBA trade, attempting to navigate the...