Naeem Khan S/S 2018
By Pamela Jew, Deputy Copy Chief
September 13, 2017
Hang on for a minute...we're trying to find some more stories you might like.
Dressing the likes of Beyoncé, Katy Perry and former First Lady Michelle Obama, Naeem Khan's Spring/Summer 2018 collection is fit to dress a queen. The 40 piece assembly of mostly dresses and gowns was inspired by the Russian ballet. The show opened with orchestral music from Russian composer Tchaikovsky and transitioned into contemporary Michael Jackson remixes.
The ballerina influence was apparent in the light and airy flow of the dresses' fabrics. Khan incorporated fringe into his designs as well as meticulous embroidery and beading. All of the different multicolored fringe looks led up to the final two looks — the first of solely red fringe and the final of complete white fringe. The white fringed gown was topped off with a fringe veil that circled the model's face. The gown completely wowed the crowd with people standing up to see the dress just an inch closer.
All of the models wore ornate nose rings, which drew from Khan's Indian background. In addition to the flashy jewelry, the models' hairstyles were decorated with flowers to highlight spring in bloom.
Khan's S/S 2018 collection surely raised the bar from his already high couture-like designs, making anyone fall in love with the delicacy of spring again.
Email Pamela Jew at [email protected]
Hang on for a minute...we're trying to find some more stories you might like.
About the Contributor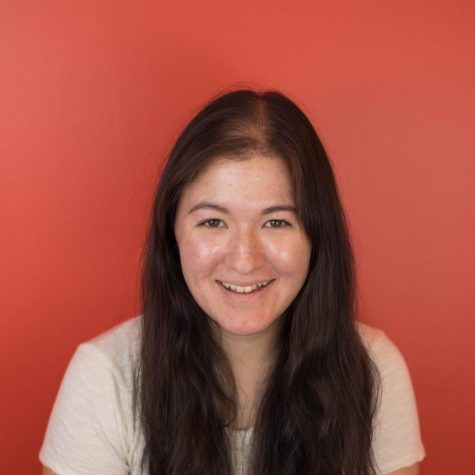 Pamela Jew, Deputy Managing Editor
Pamela Jew is the Deputy Managing Editor for the Washington Square News as well as a sophomore in Gallatin studying something along the lines of journalism, fashion and sociology. She's from a town in the suburban outskirts of Atlanta, lovingly referred to as 'The Bubble,' but to burst your bubble, she unfortunately (or fortunately) doesn't...