Visvim Fall 2018 Pop Up
By Pamela Jew, Deputy Copy Chief
September 14, 2017
Hang on for a minute...we're trying to find some more stories you might like.
Through a canvas cascade of red, white and blue, you enter one of the closing events of New York Fashion Week — the Visvim Pop Up opening reception to celebrate their new brick and mortar store in TriBeCa. A shoe maker sat at the entrance making Visvim's famous moccasin-meets-sneakers shoes by hand. The room was filled with jazz music, pedestals of Visvim's fall shoe line and racks of the fall line.
The Japanese-born designer of Visvim, Hiroki Nakamura, circled the room showing off his Japanese and Native American fusion styles. The collection appeared to be unisex with its flat-quilted fabrics and vests made out of bandanas. On the racks, there were graphic T-shirts, which would pair perfectly with their collection of fall-ready canvas jackets and bombers. Around the room, large display boxes showcased Visvim's new denim, called Social Sculpture, button-ups with quilt-like lines and jackets emblazoned with a devil head and lightning bolt, reading "I Feel Free".
The collection proved to be unique upgrades on everyday streetwear, citing the moccasin-like activewear shoes and the distressed leather hiking boots. If you are looking to check out a ready-to-wear collection that is easygoing and cohesive with any look, check out Visvim's new pop-up store located at 180 Duane St.
Email Pamela Jew at [email protected]
Hang on for a minute...we're trying to find some more stories you might like.
About the Writer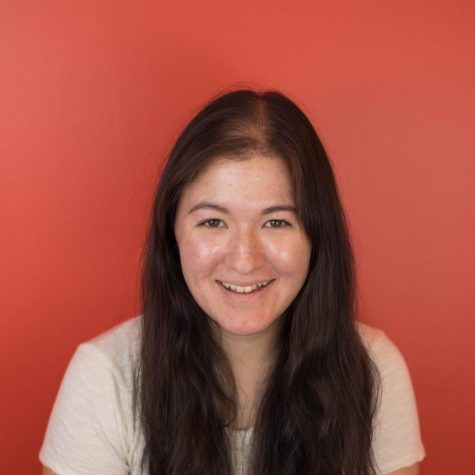 Pamela Jew, Deputy Managing Editor
Pamela Jew is the Deputy Managing Editor for the Washington Square News as well as a sophomore in Gallatin studying something along the lines of journalism, fashion and sociology. She's from a town in the suburban outskirts of Atlanta, lovingly referred to as 'The Bubble,' but to burst your bubble, she unfortunately (or fortunately) doesn't...