Freshman Jake Velvel Makes His Mark
Hang on for a minute...we're trying to find some more stories you might like.
NYU men's soccer, currently undefeated, will be riding this positive momentum into its final weekend of games before conference matches begin. Part of the team's success is attributed to significant roster changes from last season. Earning a spot on the team became increasingly competitive as the coaching staff made a number of cuts in order to make room for the freshman recruits. After preseason tryouts, a total of 12 freshman players and one transfer junior player was added to the team.
One freshman, Jake Velvel, has been a standout among the new team members. The defender, studying economics in CAS, has played and started in each of the five games for the Violets thus far. Along with fielding a total of 355 minutes on the pitch, Velvel has also netted two goals for his team in its third and fifth games versus Hunter College and SUNY Maritime respectively.
Velvel began his soccer career at age eight when he lived in Germany. Coming from a military family, he has inhabited a number of different homes. He eventually ended up at a high school in Washington D.C. before choosing to continue his academic and soccer career at NYU.
"I just had a gut feeling that NYU was the right place for me," Velvel said. "Not just as a student-athlete, but as an individual — and so far it has proven to be right."
Velvel appreciates the environment that NYU Athletics fosters among its players — participants are not only dedicated to their respective sports but also have a deep commitment to schoolwork and studies. Velvel also commented on the positive team environment the coaches and older players have fostered since he has been a member of the roster.
"In addition to the coaches having done a superb job creating a very competitive atmosphere, I have to give credit to all the returning players — especially to the upperclassmen," Velvel said. "Since day one, they've stimulated an environment of real team culture. No one wants to leave each other's side both on and off the field. Because of this, we've already become a fairly close-knit team thus far, which has translated onto the field in a very positive way."
Before being immersed in the NYU team environment, Velvel played on a 23-and-under team this summer and focused on keeping up with his team-provided fitness packet in order to prepare for the upcoming season. However, despite preparation, nothing could have prepared him for the experience of stepping on the pitch as a freshman player.
"Coming into preseason I was extremely nervous," Velvel said. "But honestly, the nerves don't go away. Just like every other freshman and probably every other player, I get nervous before each game and even before some practices. But nervousness is, in my opinion, a good thing. I've never played well when I wasn't nervous."
Ultimately, despite his strong presence on the field, Velvel believes that his contributions to the team are only made possible because of new teammates both on and off the bench. Furthermore, while the team has been experiencing some success, Velvel knows the group is in development.
"We have an extremely deep roster, and I'm not sure I can think of anyone who hasn't had an impact," he said. "Also, it's only four games into the season — it's very early. As a team, we have a long way to go before we can feel satisfied with our season. And in order to do this, we need everyone on our roster to continue to be an impact player."
A version of this article appeared in the Monday, Sept. 18 print edition. Email Maddie Howard at [email protected]
Hang on for a minute...we're trying to find some more stories you might like.
About the Contributor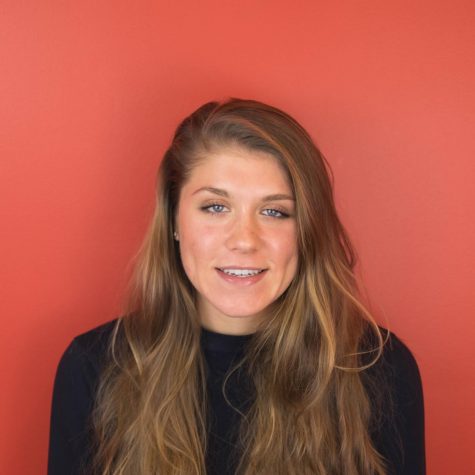 Maddie Howard, Sports Editor
Maddie Howard is a Chicago native and sophomore student double majoring in Journalism and English. She's also the Sports Editor this semester, which is fitting because she is a player on the NYU women's soccer team. Go Violets! When she's not sprinting from practice to her next class, you can find her hiding in bookstores...