Sex in and of the City
Spend a day in the world of Sex and the City by visiting these nearby spots featured in the show.
Hang on for a minute...we're trying to find some more stories you might like.
Cynthia Nixon will appear on the ballot to be the Democratic nomination to be the next governor of New York on the Sept. 13 primary election, but it wasn't so long ago when she was on HBO's television series "Sex and the City" portraying lawyer Miranda Hobbes.
Filmed in various New York City neighborhoods near NYU, SATC meshed together both famous landmarks and overlooked gems to create the world that belonged to Miranda, Carrie Bradshaw and their friends. Spend a day living the life of this iconic friend group by visiting familiar locations — relatively close to the NYU campus — that you might not have realized were used for SATC.
Magnolia Bakery
401 Bleecker St.
In the fifth episode of season three, best friends Miranda and Carrie catch up over pink frosted cupcakes outside of the West Village location of the famous Magnolia Bakery. After this episode aired, Magnolia's business took off. Fans of the show flocked to the bakery to experience a taste of the SATC lifestyle. On some days, the line to the bakery would snake down several blocks. Other productions that have featured Magnolia Bakery include "Saturday Night Live" and "The Devil Wears Prada." After gaining recognition on and off the big screen, Magnolia has expanded significantly, with nine U.S. locations and 14 international ones.
New York Public Library
476 5th Ave.
This is the setting of the scene that popularized the iconic phrase "He's just not that into you," which Carrie's season six boyfriend Jack Berger coined while giving Miranda a reality check on her love life. Nobody likes hearing the hurtful truth, especially Miranda, but following this verbal slap, both a movie starring Jennifer Aniston and a book giving relationship advice borrowed the phrase for their titles. The New York Public Library's flagship 5th Avenue location also appeared in "Sex and the City: The Movie" as the backdrop to — spoiler alert — Carrie and Mr. Big's disastrous almost-wedding.
Carrie Bradshaw's Apartment
64 Perry St.
In the series, Carrie lives in the Upper East Side, but the exterior shots of her spacious, rent-controlled apartment were actually filmed in the West Village. Naturally, Carrie's apartment is frequented by fans of the show who want pictures of the brownstone. However, after experiencing problems with crowds, the owners of the private residence requested tour companies to no longer stop at the building. The owners even went the extra distance to blur out the building on Google Maps. While fans can still visit the building and take pictures, there are signs asking for visitors to keep their voices down and not sit on the stoop. The owners have also set up a donation box for visitors to contribute a few dollars to save homeless New York City cats and dogs.
Jefferson Market Garden
Greenwich Ave. and Sixth Ave.
Miranda and Steve tie the knot at this enchanting little garden located next to the Jefferson Market Library, just four blocks northeast of Washington Square Park. In season six, the couple picks the Jefferson Market Garden as their wedding venue after experiencing a bit of bad luck on their way home from shopping — as the couple walks in front of the garden, Miranda's Duane Reade bag breaks and Steve accidentally steps in a piece of chewed gum. After composing themselves, they realize how beautiful the garden is and how perfect it'd be for their wedding.
Astor Place Starbucks
13-25 Astor Pl.
Though currently closed for renovations, this last SATC filming location is a frequent stop for NYU students on their walk to school. This Starbucks was featured in the SATC movie twice. The chain coffee shop was where Carrie hosted her personal assistant interviews, eventually hiring Louise, played by Jennifer Hudson. Later in the film, Carrie and Louise return to the same Starbucks.
If you're passing by any of these SATC landmarks, keep your eyes peeled. Maybe you'll see Nixon taking a walk down memory lane, trying to catch a break from the political world.
Hang on for a minute...we're trying to find some more stories you might like.
About the Contributors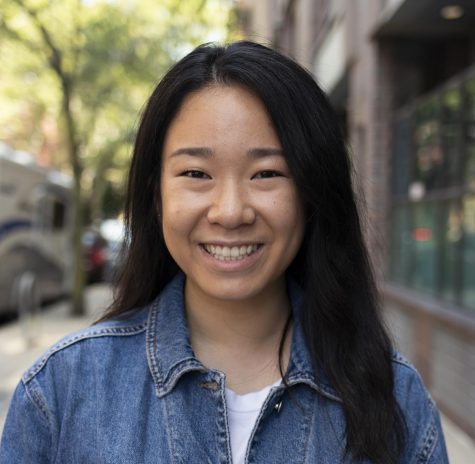 Natalie Chinn, Culture Editor
Natalie Chinn is a junior double majoring in Journalism and Anthropology. Originally from the greater Seattle area, she likes to brag about how great the Pacific Northwest is. You can catch her walking aimlessly around New York City with a coffee in hand, moping about the lack of trees.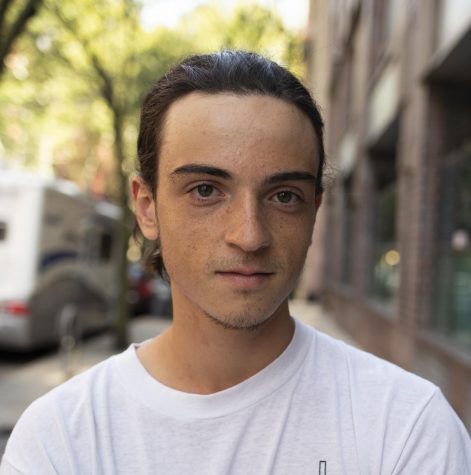 Sam Klein, Deputy Multimedia Editor
Sam Klein is a CAS sophomore studying Journalism and Environmental Studies with a minor in Studio Art. He runs for the NYU cross-country and track & field teams, which takes up most of his free time, but when Sam isn't busy he enjoys spending time outside, photography and following sports. He has been to 24...