Exposure | Pillow Fight
Hang on for a minute...we're trying to find some more stories you might like.
Despite the "fight" in pillow fight, Saturday's annual event in Washington Square Park felt more like a celebration than a battle. Pillow fighters young and old wailed on each other with fervor as feathers flew into the air. The first broken pillow brought cheers as its fluffy contents floated above the heads of the crowd. The ground was quickly covered in pillow entrails but the battle continued on for a few hours. Dueling fighters hugged it out after particularly intense matches, while adults pretended to be knocked out by small children in superhero costumes. Even Coco the dog, who, as I was told, had attended three previous pillow fights, was being oh-so-gently bopped in the spirit of the fight. In the midst of the chaos, I found a small girl dressed head-to-toe in pink. The crowd seemed to make a room for us as I began taking photos of her throwing feathers into the air. Despite the many moving bodies around us, we found a sense a calm within the crowd. That sense of calm has remained with me since Saturday, which is no easy feat in this unpredictable island many of us call home. Definitely worth being hit by a couple of pillows.
A version of this article appeared in the Monday, April 9 print edition. Email Katie Peurrung at [email protected]
Hang on for a minute...we're trying to find some more stories you might like.
About the Contributor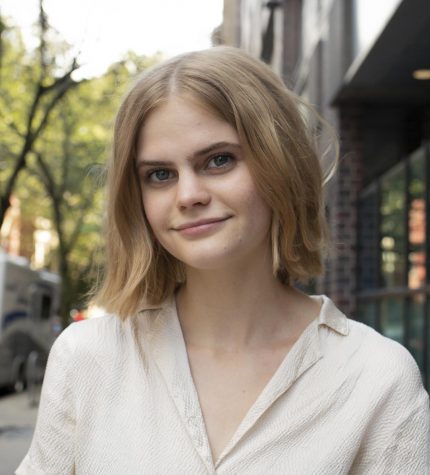 Katie Peurrung, Multimedia Editor
Katie Peurrung is from Washington and quite proud of her recent purchase of an umbrella, even though she never remembers to use it. When she's not drinking her third cup of coffee at the multi desk, she's probably at home watering her plants. She's tired of explaining her Gallatin concentration, but she'll gladly share a...