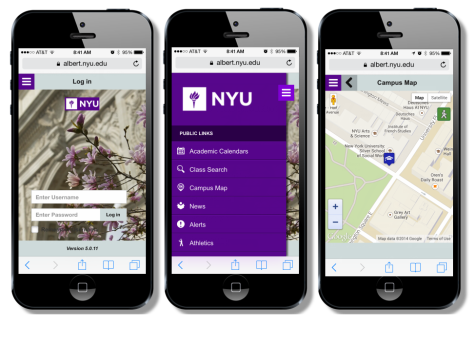 By John Ambrosio, News Editor

September 4, 2014

Filed under News
NYU recently launched the Albert Mobile app, in attempt to make the site more accessible to students.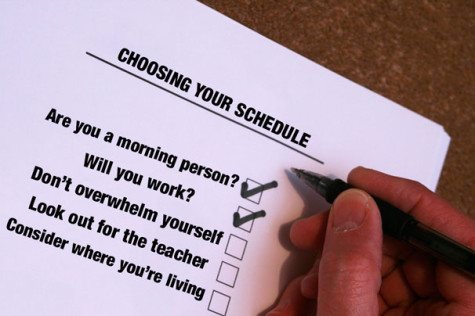 November 18, 2013

Filed under Features
Are you a morning person?  Some people are up with the sun every morning, but for others, barely rolling out of bed is a tremendous effort. Consider which type you are when scheduling your classes. Will you work?   For people who don't want to find themselves without spending money, you...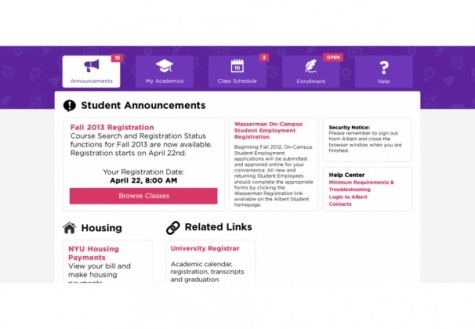 April 17, 2013

Filed under News
Albert, NYU's online database, will soon receive a facelift less than a year after its most recent redesign. CAS freshman Abhinay Ashutosh created a beta version for an Albert remodeling that may be implemented. The beta version was presented to NYU President John Sexton last Wednesday at the...