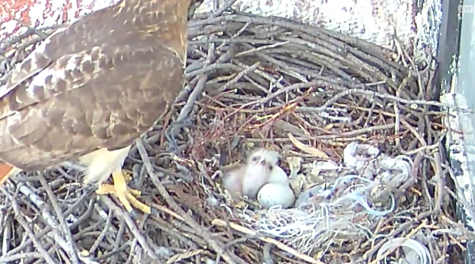 Pamela Jew, Staff Writer
April 17, 2017
Filed under FEATURES
NYU's live hawk cam recently captured the first of three eggs hatching in the nest that has long rested outside President Andrew Hamilton's window.
Read more »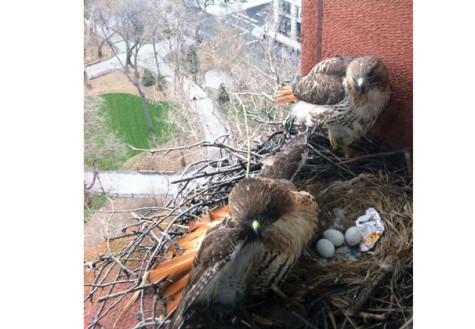 March 25, 2013
Filed under NEWS
The NYU community welcomed the hawks back home this weekend with the reinstallation of the hawkcam. Two years ago, a pair of hawks began making a nest outside the window of NYU President John Sexton's office. Since then the hawks have been widely popular within the community and have been foll...