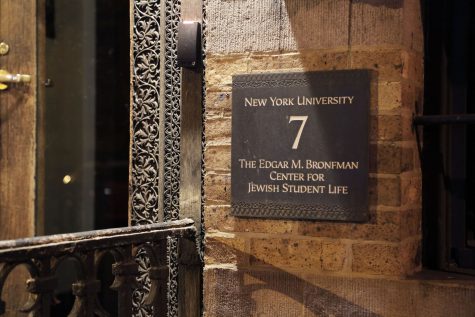 By Coco Wang, Deputy News Editor

February 6, 2017

Filed under Diversity at NYU, News, University News
During Holocaust Remembrance Week the CAS Dean Office and Realize Israel hosted a celebration of Elie Wiesel in the Bronfman Center for Jewish Student Life.

April 2, 2014

Filed under Exclude From Homepage List, Opinion
Avital Kaplan and Josh Lavine's recent WSN op-ed condemned an Israeli Apartheid Week event held by NYU Students for Justice in Palestine. The authors claimed an interest in holding a "panel on peace," but, as their article demonstrates, their conception of peace comes through silencing those they oppo...