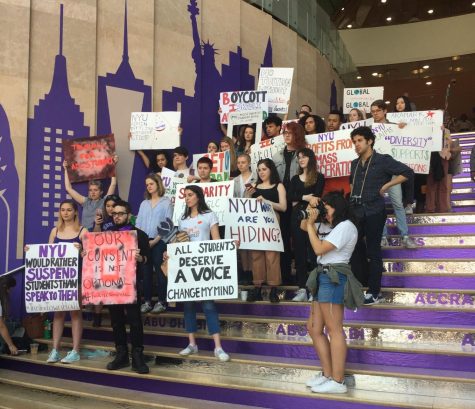 By Alex Domb, Deputy News Editor

April 14, 2018

Filed under News, Top Story, University News
The Student Labor Action Movement and NYU Divest filled the Kimmel Center for University Life staircase during Weekend on the Square to continue their ongoing protest for a town meeting with the Board of Trustees.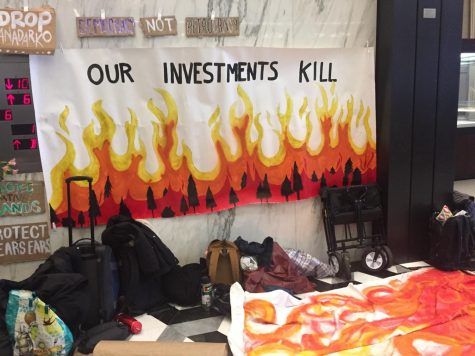 By Alex Domb, Deputy News Editor

December 11, 2017

Filed under News, University News
Members of NYU Divest and the Student Labor Action Movement occupied exits of the Kimmel Center for University Life to track down trustees following Tuesday's Board of Trustees meetings. The organizations documented the majority of Wednesday's efforts on an Instagram Live video, which was posted on...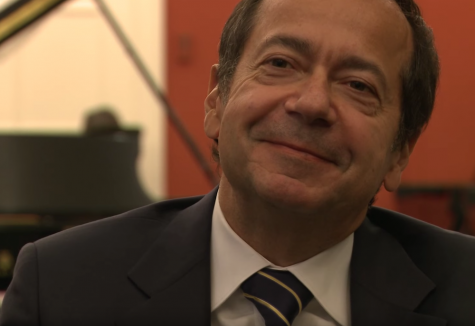 By Bobby Wagner, Managing Editor

December 2, 2016

Filed under 2016 Election, News, Top Story, University News
John Paulson is both an NYU Board of Trustees member and key player on Donald Trump's cabinet, which poses conflicts between university values and the past rhetoric of Trump's campaign.