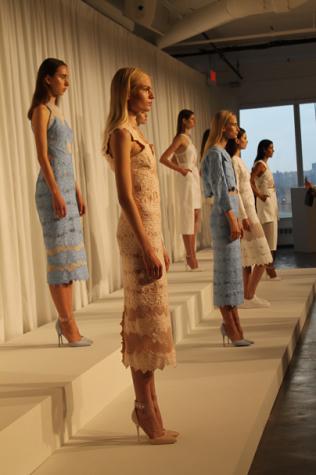 By David Bologna, Beauty and Style Editor

September 8, 2014

Filed under Fashion Week, Uncategorized
Johnathan Simkhai's Spring/Summer 2015 collection schooled Milk Studios guests in geometry chic. Presented as part of Made Fashion Week, Simkhai's precision had never been more crisp than in the clean constructions on the way for 2015. Fusing feminine playfulness in color and fabric, Simkhai's...
By David Bologna, Beauty and Style Editor

September 8, 2014

Filed under Fashion Week
Every season, at least one young designer matures as the aesthetic of their newest collection is a refreshing surprise. The team who held true to this seasonal switch up was UK-based label Ostwald Helgason who premiered at Milk Studios' Made Fashion Week. Known for playful prints that simultaneously...