By Natalia Barr, Staff Writer

October 14, 2015

Filed under Features
Relief from midterm exams stress.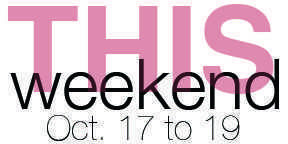 By Sue Liang, contributing writer

October 16, 2014

Filed under Features
It is a weekend of festivals in New York City. From film to food to French culture, there are plenty of options. October is the last month where weather is pleasant enough for street fairs, so take advantage of the various festivals that allow you to stroll leisurely down the streets. When the day has c...