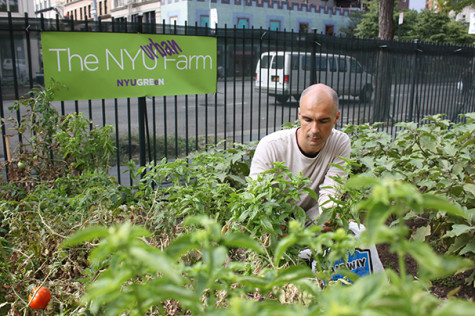 By Tejas Sawant

November 13, 2014

Filed under Features
Professor Laurel Greyson's "Intro to Urban Agriculture" Steinhardt class regularly visits and works with the NYU Urban Farm Lab, a 0.125-acre farm, located at Houston and Wooster Street at 110 Silver Towers.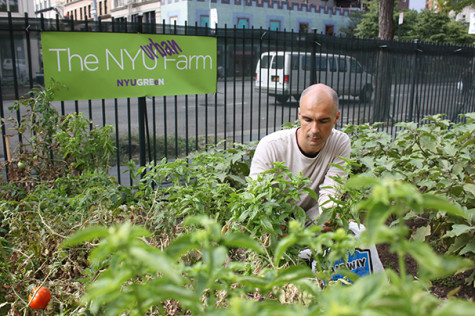 September 30, 2013

Filed under Features
Bustling cities like New York City can sometimes seem almost colorless, but the NYU Urban Farm Lab is giving the city a spot of bright green to contrast with the grays of the surrounding concrete jungle. Located on a green plot of land on the Houston Street side of  the University Village Silve...