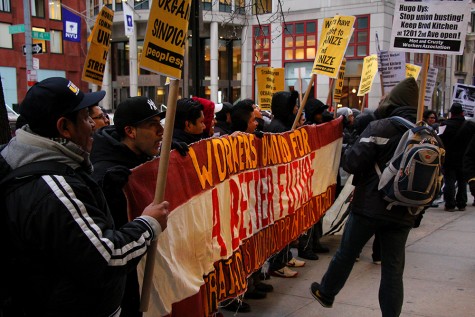 By Abraham Gross, Deputy Opinion Editor

January 27, 2016
Protesters gathered in front of Bröd Kitchen after the restaurant owners threatened to close down its Upper East Side location in favor of their NYU site.
By Alex Bazeley, Deputy News Editor

February 2, 2015

Filed under News
The New York City Police Department announced its plans for a new 350-officer anti-terrorism squad on Jan. 29. The officers — who will be equipped with extra heavy protective gear, long rifles and machine guns — will be stationed at various posts throughout the city, starting with two precincts ea...