Manhattan is a mecca for the fashion-savvy with a diverse collegiate population. Our dorm room closets can only fit a limited number of clothes, especially as we make the transition from academics to workplace professionals. As we change, our wardrobes adapt to suit our current situations. So what exactly do we do with our old clothes? I set out to explore the options.
FROM CLOSET TO CONSIGNMENT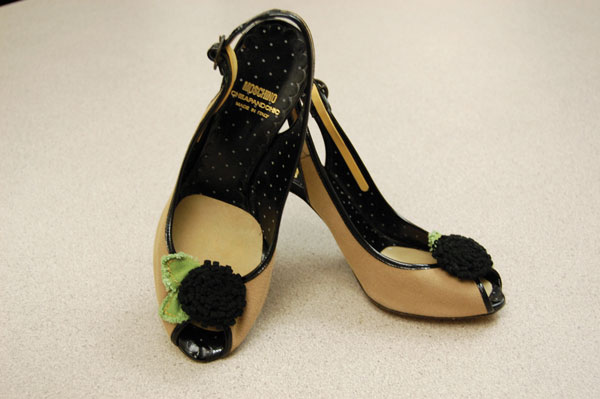 After a Google search of city consignment shops, I made the trek to Designer Resale on the Upper East Side for a consultation. I arrived with an Oscar de la Renta dress, a pair of snakeskin Prada heels and a pair of Moschino pumps with the hope of receiving a high market value for my pieces. At Designer Resale, which has been serving New York City since 1990, consigners receive 50 percent of the revenue after items are sold for one-third of their original retail value. The store priced the dress at $225, the Prada shoes at $125 and the Moschino pumps at $100, which would allow me to make roughly $225 when the items sell.
Myrna Skoller, the owner of Designer Resale, has watched the consigning business evolve to the explosive industry that it is today. Skoller considers snagging designer clothes for less as a status symbol, and she has consigned with students since the store's inception. Don't be fooled by the store's name; Skoller encourages students to visit so she can fill her racks with brands that are more fashion-forward.
"I like the style of the student. I like the young approach to the clothes," Skoller said. "Students can give you the best awareness to what's out there. You learn from them as well."
For Anna Akbari, a Steinhardt adjunct professor and founder of wardrobe consulting company Closet Catharsis, consigning with stores in the city is often unsuccessful for her and her clients. She sees selling online or swapping with friends as better alternatives for college students on a budget and for those with a closet far from that of Anna Wintour.
"The general rule of thumb is that couture, high-end designer items that are in very, very good condition always do the best [at consignment shops]," Akbari said. "There is an active demand for them."
What to sell: Designer labels in mint condition, either slightly used or with tags. High-quality fabrics, like cashmere and wool, are more likely to be accepted.
THE POWER OF SOCIAL MEDIA
As social media becomes the venue for vintage, college students are turning to Facebook as a platform to sell and trade clothes. CAS sophomore Rachel Kim created a social media-based shopping portal to combat the constant desire to shop along Fifth Avenue and in SoHo after spending her first six months in New York. In December 2011, she created the Facebook group Buying/Selling for Girls NYU. The group fosters clothing exchanges between the female student body, and boasts a membership of 397.
"By limiting [the group] to NYU, you have a better sense of what to expect because these are girls that are living in the city, and that are influenced by city markets and city shops," Kim said.
Modeled after the Facebook group Buying and Selling for Chicks NYC, which has 11,717 members and serves all five boroughs, the NYU group allows students to post photographs and descriptions of their items up for sale. Students then exchange numbers and meet on campus to complete the transaction.
The male group, NYU Buying and Selling for Guys, has 237 members but is more technologically and recreationally driven. Items available for purchase are often concert tickets, printers and the occasional article of clothing.
What to sell: Affordable brands, like H&M, Zara and Urban Outfitters, tend to be in high-demand.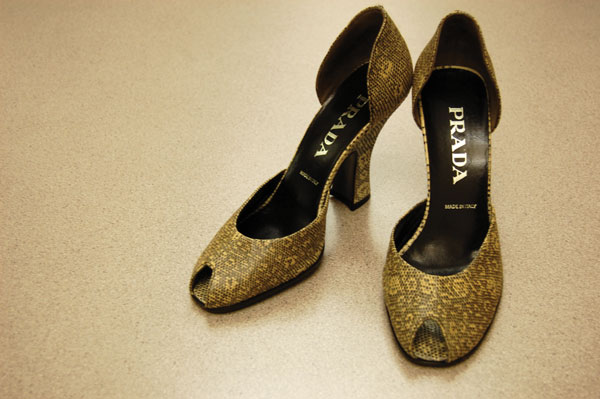 THE ONLINE MARKETPLACE
CAS sophomore Hannah Kim spent the second half of her senior year in high school meeting strangers in all five boroughs to sell her old clothing. As a former member of Buying and Selling for Chicks NYC, she sold roughly five items a month and made over $400 in six months. Once she moved to NYU, she stopped selling face-to-face and opened an online store in June at shopnvy.com. After four months in operation, she has made a little over $80.
"I moved to the website because it was a hassle," Kim said. "It takes a lot of time out of my schedule to meet up with people."
From the convenience of her own dorm, Kim is able to sell her old clothing to a much wider audience. She names her prices and shipping costs, and has the option of shipping domestically and internationally. Her store has received 3,161 hits from the United States alone, and has an international audience from countries like Japan, China, the United Kingdom and Korea.
Akbari said selling items with an easy fit — T-shirts, cashmere sweaters and wrap dresses — is more cost-effective because customers know their size in certain brands and adjust well to wardrobe staples.
"Sell for the season you're currently in," Akbari added. "It puts people in that mindset."
What to sell: Jeans, coats and brand-name pieces in slightly used conditions.
GIVING TO THOSE IN NEED
After being rejected at Beacon's Closet and hearing complaints from friends who sell online, Tisch sophomore Kyle Scott focused his energy on donating old clothes. Holiday and summer breaks are opportunities for him to clean out his closet and help the less fortunate.
"I just find it to be easier," Scott said. "Giving [an article of clothing] to someone who needs it is totally worth not being compensated."
In his hometown of Cary, N.C., Scott assembles boxes of clothing for the Salvation Army and Goodwill. He prefers to donate but will salvage any item he can throw a sweater over or layer.
Like Scott, CAS sophomore Teddy Farrell takes his closet back home to Dallas, Texas, for clothing drives. Both observe that selling old clothes is becoming more difficult for the male population. Women participate in the market for used clothing more than men, Farrell said, while guys shop on a seasonal basis and view every purchase as a step in building a wardrobe that will last.
What to donate: Used items that may or may not be brand-name apparel. Clothes can also have a small amount of holes, stains or tears.
THE VERDICT
After visiting Designer Resale and Second Time Around, a West Village shop that gives consigners 40 percent of an item's sell price, I consigned with the latter. The store would not take the Moschino pumps until spring, but priced the Oscar de la Renta dress at $400 — twice as much as Designer Resale. Second Time Around also marketed the Prada shoes at $200, $75 more than Designer Resale.
Whether consigning or donating to those with less, our past clothing can become another's future wardrobe. And who says we can't make a few bucks along the way?
A version of this article appeared in the Thursday, Nov. 29 print edition. Kristina Bogos is a staff writer. Email her at [email protected]