Hidden Places
In a place as large as New York City, there are countless hidden places for residents to explore. Whether you choose to stay in Manhattan or stray to a different borough, there is always more to uncover and experience.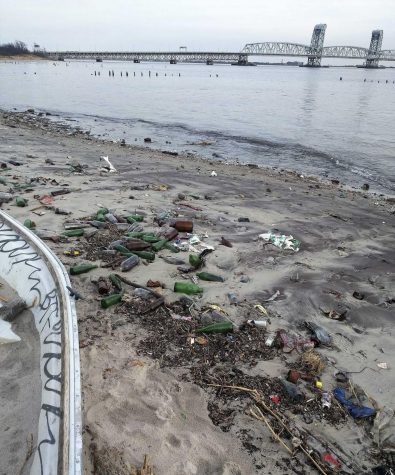 Dead Horse Bay
Dead Horse Bay is a small body of water located at the southeast coast of Brooklyn. Unlike most torn-down places, which are normally rebuilt, Dead Horse Bay remains littered with history. Its name derives from the discovery of chunks of dead horses that found their way to the bay from the horse-rendering plants of Dutch ideal mills on the nearby Barren Island. The marsh of Dead Horse Bay became a landfill in the 1900s and then burst in the 1950s. Since then, trash has been leaking into the bay and ocean. Dead Horse Bay, as it currently stands, is a live archive of its ruinous past. Despite this, it is a great area to hike around and scavenge for goods and treasures — some of which have been upcycled into new pieces of art.
Elevated Acre
55 Water St.
In the Financial District, a large staircase — wedged in between two large buildings — leads to Elevated Acre, a petite park overlooking the East River. It has a modern layout that combines urban development and a natural oasis. Elevated Acre has many features, from its open lawn to mini amphitheatre. Given its seclusion within one of the busiest and noisiest parts of the city, this hidden park serves as a nice and serene place for people to enjoy in solitude.
Da Zhong Barber Shop
63 Bayard St.
A tiny place hidden partially underground is Da Zhong Barber Shop, a super cheap place for people to get their haircuts. Starting at $5 for men and $7 for women, this barber shop is a haven for students who go to private universities with ridiculously high tuition prices.
CAS sophomore Winnie Xu, who has frequented the place, said, "The only thing is, it helps to speak Chinese otherwise you might have no idea what they're doing."
Whispering Arch
Grand Central Station
When entering the lower concourse of Grand Central Station, it is not uncommon to find people with their faces shoved into the corners of an arched underpass. Known as the Whispering Arch, this acoustic mystery allows people from diagonal arches to communicate with each other. The Whispering Arch is a fun opportunity to share secrets with friends, especially when people are paranoid that Mark from FBI can hear them through their phones.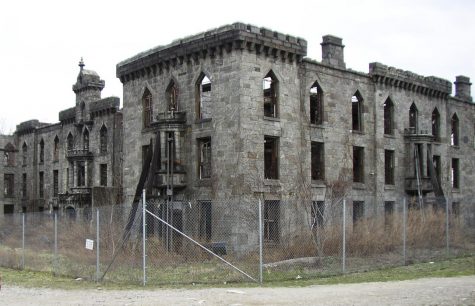 Smallpox Hospital
Roosevelt Island
Smallpox Hospital is one of the more eerie hidden places in New York. Located on Roosevelt Island — then Blackwell's Island — Smallpox Hospital was built in the mid-1800s to treat patients suffering from smallpox. Though there was ferry access, patients were, for the most part, contained on the island to keep them away from the rest of the population. At least 13,000 people died in the hospital because of of smallpox. Smallpox Hospital later became a nurses' dormitory in 1875. By the 1950s, it had become an abandoned building with stories of the dead to haunt the hospital. The Landmarks Preservation Commission declared the structure a city landmark in 1975, bringing it back to relevancy. These days, visitors can visit Smallpox Hospital on Roosevelt Island, though only from a safe distance.
Read more from Washington Square News' "Hidden" feature. Email Veronica Liow at [email protected].