Kevin Wilson, Jr.: "My Nephew Emmett"
To say that Kevin Wilson, Jr. is a force to be reckoned with would be an understatement. The current Tisch graduate student is already nominated for an Academy Award for Short Film (Live Action) for his project called "My Nephew Emmett."
Running at just 20 minutes, the film follows the real-life story of Emmett Till the night Roy Bryant and J. W. Milam abducted and brutally murdered him in the Mississippi Delta. "My Nephew Emmett" has won several awards, including the gold medal at 44th Student Academy Awards, and is a strong contender for the golden statuette at the 90th Academy Awards.
"This was an exercise we used to practice our craft, so I never thought that assignment would get to the point where it's nominated for an Academy Award," Wilson told CBS News. "It's shocking."
Having an Oscar nomination is a success in of itself, but Wilson attributes the growth of his craft to Tisch's Film and Television department and his mentors and peers that have reflected his passion for filmmaking.
"Being able to meet with and receive advice from filmmakers like Kasi Lemmons, Spike Lee and Alex Rockwell changed how I approached my work," Wilson told NYU. "These filmmakers/professors are hard on me and have challenged me to look deeper into what I'm trying to say and to make engaging, truthful films."
"My Nephew Emmett" is visually and emotionally arresting. Wilson focuses the narrative on Mose Wright (L.B. Williams), Till's Uncle, as he wrestles with the looming threats of harm and danger that are about to come to his family.
"By the time I was at NYU, I'd become a father," Wilson told CBS News. "I wanted to explore the specific viewpoint of the uncle who was responsible for Emmett's care during the time he was murdered … That was something worth discovering through cinema."
The cinematography succeeds in creating a sense of intimacy between the audience and Wright. The audience is evoked to feel nothing but empathy toward Wright as he experiences helplessness and loss.
The climax of the film is painful due to the seamless buildup of Wright and his circumstances –– the brutal murder of his nephew. Williams gives an incredible performance, and Wilson's direction and use of silence and stillness throughout intensify the film's heartbreaking moments.
In a social climate of cultural unrest and conversation about race, "My Nephew Emmett" intends to wake up audiences to the reality that everything is not OK. Even in the process of scouting for shooting locations, Wilson and his team came across Till's Mississippi memorial destroyed by bullet holes, according to CNN.
"It's about someone being killed and no one being held accountable for it," Wilson told CBS News. "It's about the value of a life, especially a black life in America … Until it's no longer a debate, these stories have to continue being told."
Read more from Washington Square News' "Awards" feature.
Email Joel Lee at [email protected]
About the Writer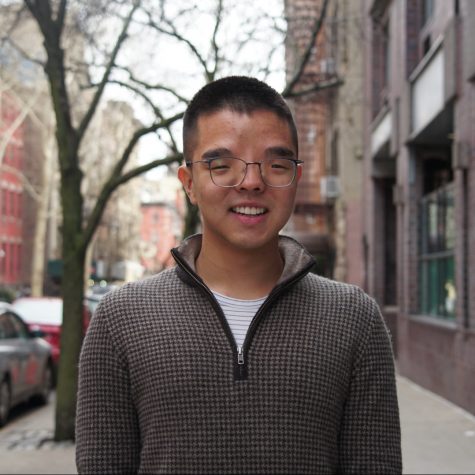 Joel Lee, Under the Arch Deputy Editor
Joel is a Gallatin sophomore studying Sociology and Digital Media. Hailing from North Jersey, the city-next-door was always the place to pursue his passions....