Streetwear: Youth and Rebellion
If you seek recognition as streetwear royalty, Supreme reigns supreme over the modern catwalks of NYU's surrounding streets. A quick gaze around Washington Square Park and you'll catch a glimpse of the immediately-recognizable Supreme logo adorning hoodies, T-shirts, hats and backpacks.
NYU students, along with other New York City college students, embrace this pseudo-effortless trend without apology, and predominantly, without knowledge of this fashion's true past. The roots of streetwear took hold long before Urban Outfitters mass-sold FILA short-shorts and Champion hoodies — an item also sold at Walmart. The trend is sold at luxury price points, but not exclusively, and can even be Goodwill-curated. The millennial and Gen-Z generations have uprooted the fashion industry with its staunch support of the style.
While it may seem easy to conjure up an image of streetwear in your mind — when it comes to putting a standardized definition of the style on paper, things complicate. What aspect of an item of clothing certifies it as streetwear?
According to Director of Steinhardt's Costume Studies Master's Program Nancy Deihl, streetwear can be understood as a style movement, marked by casual and athleisure pieces.
"You're not going to see a tailored ensemble or kind of matched things," Deihl said. "Or if they're matching, it's because they're matching in a performance gear type way. It's not conventional business-wear. It doesn't really follow like the genres of established fashion."
Additionally, the rise in streetwear's popularity parallels the rise in popularity of gender neutral, or androgynous, clothing. With streetwear styles largely inspired by oversized or baggier athletic gear, streetwear inherently tucks itself into the niche of gender-inclusive style since streetwear looks are often unisex in size. While androgynous beauty and style trends can be traced back, Deihl notes that the androgynous aspects of modern streetwear uniquely targets youthful audiences that prioritize comfort and utility over more traditionally form-fitting silhouettes.
"I think it's a young attitude that streetwear companies project and that other companies have tried to kind of get a hold of," Deihl said. "Trying to make it attractive and trying to appeal to a younger audience — an audience that has different expectations for their clothes, and that really privileges body conscious comfort, versus any sense of propriety or grown-up dressing."
Along with the rebellious attitude that streetwear projects against "grown-up dressing," the craze for streetwear has largely been built through social media — particularly through digital platforms like Instagram, whose user base is largely comprised of teens and young adults.
"Social media is the domain of streetwear," Deihl said. "So, if you want to have a brand that's successful on social media, you're setting up an expectation that that's where you're going to be showing [the clothes]. I think it's really symbiotic."
Gallatin Professor Moya Luckett, who specializes in fashion, the media and celebrity culture, attributes the origins of streetwear to African-American and Latino cultures as well as to the rise of hip-hop that popularized the fashions of these cultures, especially the African-American community.
"There is definitely a sort of sports origin there, but also the way that was very quickly incorporated into hip-hop culture and the idea of the status, particularly for men, of certain accessories, of certain logos," Luckett said. "[There is] a tradition back in the '80s of the Ralph Lauren polo shirt being important because of the Ralph Lauren symbol, and using that as a way to express desires for social mobility but not necessarily being confined with sort of white culture."
However, she notes that nowadays, the streetwear trend has seemed to saturate much more of the fashion industry and style scene.
"It's no longer as confined to things sort of like hip-hop culture in the Bronx," Luckett said. "It's much more acceptable and accepted within generalized youth culture. Including the point of almost near dilution. I think it's moved much more into ideas of conderseurship, taste."
Another unique aspect of streetwear is its untraditional balance between supply and demand. Instead of producing enough product to meet the wants of their consumers, often times, brands will launch "drops," or debuts of new collections, available to purchase online and in-store — but at extremely limited quantities.
"The drop is when merchandise is coming into the shop, and you don't know what it's going to be," Luckett said. "But you know that, say Supreme, on this day, is going to have new merchandise. You have an idea of what it could be, but you don't know exactly what it is. You also know it is going to be limited in number."
The origin of the modern "drop" style marketing of streetwear has its roots in the culture of highly-coveted athletic footwear that is most closely associated with basketball.
"A lot of this is driven by the early practices of limited edition sneakers," Deihl said. "When there would be a new style introduced, people would line up at Footlocker. Or for the real esoteric stuff, they would go to these boutiques. I think that really kind of set the pace for a lot of the practices associated with marketing streetwear."
The "drop" is notably different from other marketing techniques — instead of relying on traditional forms of marketing like advertising spreads in magazines or fashion shows to grow their audience, streetwear brands are using an entirely different marketing strategy with their "drops" and purposeful lack of publicity.
Adam Alter, a Stern professor specializing in marketing and consumer behavior, explained that this model of marketing has its benefits for the companies.
"The downside [of traditional marketing strategies] is that the product sometimes gets into the hands of the wrong people — those who might tarnish the brand or its cachet because they aren't the aspirational target audience other potential buyers might look up to," Alter said. "One way to get around that problem is to seed the market — to deliver the product to influential people who are appealing and whose personality attributes reflect how you'd like people to see the product."
Streetwear represents a new method of the business of fashion and a distinct style, despite the fact that it is a trend that has been built upon preceding trends. While it may seem that modern streetwear signifies an obsessive culture fixated on simply showing wealth for the sake of flamboyance, streetwear's cultural roots anchor it to more humble beginnings.
"I think it's about the ultimate of casual clothing," Deihl said.
Read Washington Square News' "Fringe: Streetwear." Email Faith Marnecheck and Thomas Chou at [email protected].
About the Writers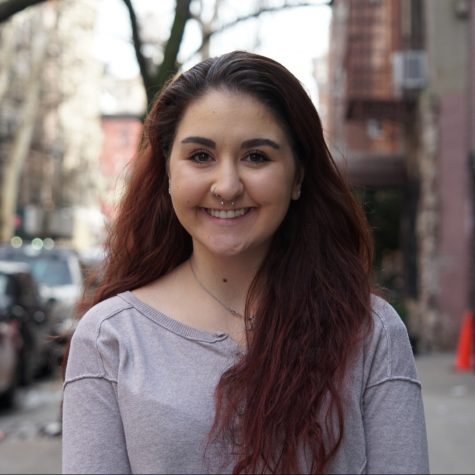 Faith Marnecheck, Culture Editor
Faith is a sophomore in CAS double majoring in Journalism and the cross-departmental major of Spanish and Linguistics. She is minoring in Animal Studies,...