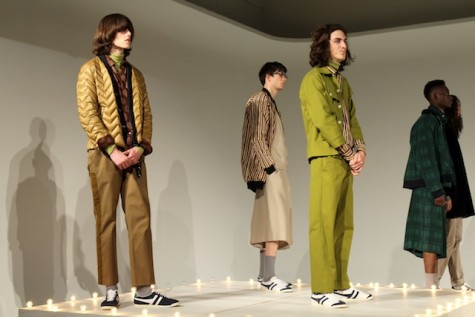 David Bologna, Contributing Writer
February 2, 2016
Filed under Fashion Week
NYMD Fall/Winter 2016
Read more »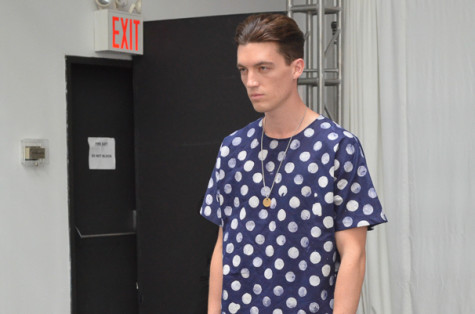 Ariana DiValentino, Social Media Editor
September 3, 2014
Filed under Fashion Week
Entitled "Soviet Summer," Lucio Castro's Spring/Summer 2015 collection is with certainty a nod to summers far and fast. Sticking to a mainly grey and navy color selection and big coat/slim pant pairings, the line manages to be far from predictable with its use of unexpected colors and details. The...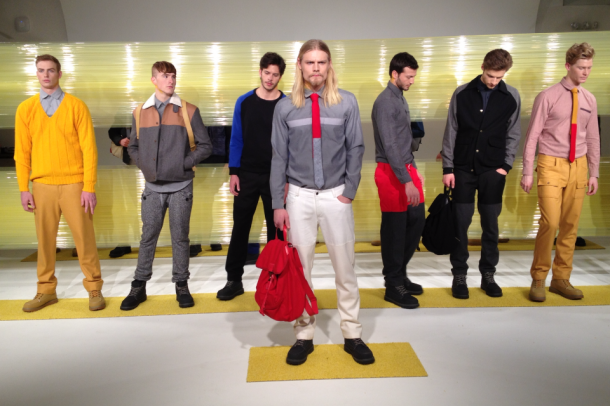 February 10, 2013
Filed under Exclude From Homepage List, Fashion Week
Click the photo for more looks from Lucio Castro. Inspired by the dazzling yellow hues that decorate the interior of the Olive Town Courthouse, Lucio Castro's Fall/Winter 2013 menswear line employed copious stripes and color blocking. The clothes consisted of mostly neutral tones, occasionally flashing ...