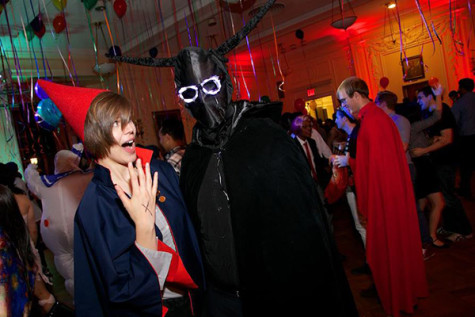 By Alice Zhang, Contributing Writer

November 2, 2015

Filed under News, University News
The NYU School of Law's Fall Ball displayed questionable decorations such as a video projection of a silhouetted man dying by suicide.
By Valentina Duque Bojanini, News Editor

September 25, 2014

Filed under Uncategorized
When walking into the atrium of Bobst Library, the history of NYU's struggle with student deaths is inescapable. The golden, cage-like panels that cover the interior of the 12-story building were installed in 2012 to prevent students from jumping from the upper floors, and for some they serve as a constant...