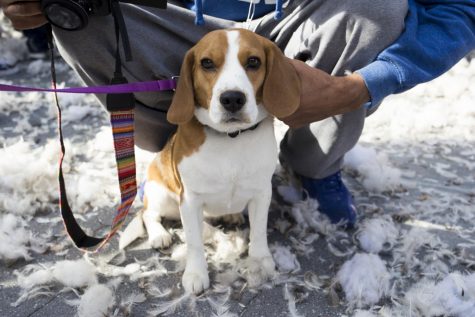 By Katie Peurrung, Deputy Photo Editor

April 9, 2018

Filed under Exposure, Multimedia
Despite the "fight" in pillow fight, Saturday's annual event in Washington Square Park felt more like a celebration than a battle. Pillow fighters young and old wailed on each other with fervor as feathers flew into the air. The first broken pillow brought cheers as its fluffy contents float...
By Marina Zheng, Features Editor

April 2, 2015

Filed under Features
Spice up this weekend with some of the best and cheapest events around the city.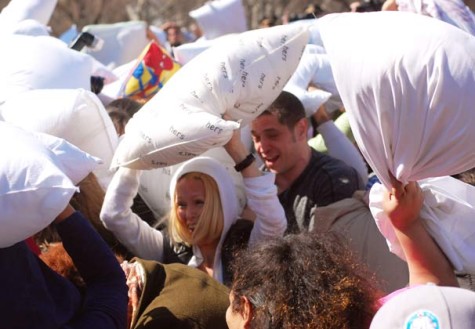 April 8, 2013

Filed under News
Feathers and laughter filled the air as people dressed as Vikings and dinosaurs carried pillows and invaded Washington Square Park on Saturday for New York City's eighth annual celebration of International Pillow Fight Day. International Pillow Fight Day is a part of the Urban Playground Move...