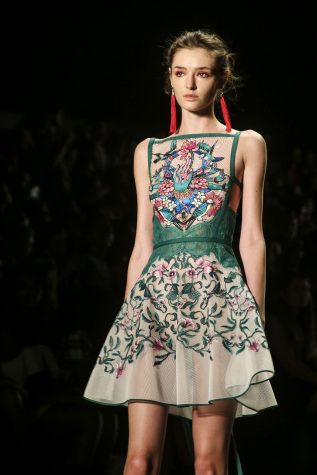 By Carson Kessler, Staff Writer

September 10, 2016

Filed under Fashion Week, Features
The lights immediately shut off, when suddenly a peaceful, watercolor image of a dainty crane projects upon a stark white backdrop. As a clock chimes, the image shifts upwards to reveal the stork's beak gripping an elephant by the tail. The silvery trunk of the elephant grasps a de-rooted tree, who...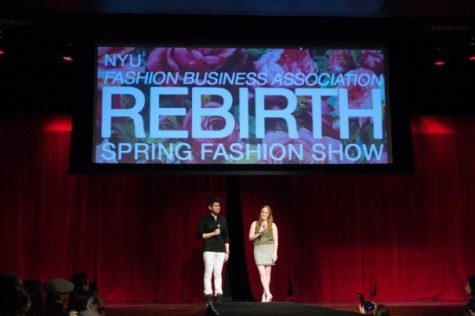 May 8, 2013

Filed under Features
Click the photo for more from the Rebirth show! The Fashion Business Association's annual fashion show displayed a varied range of NYU talent. From minimalistic T-shirts to flowing evening gowns, the designers delivered a unique show this past Friday, May 3, at the Eisner and Lubi...