By Alex Domb, Contributing Writer

September 21, 2017

Filed under Opinion
Mr. Spicer, i'm sorry, but you're not entitled to joke.
By WSN Editorial Board

September 20, 2017

Filed under Opinion
Douglas W. Elmendorf, the dean of the Harvard's John F. Kennedy School of Government, disinvited Chelsea Manning after the initial reprehension towards the announcement of her fellowship at the university. Harvard's reaction, however, raised even more controversy, as Elmendorf affirmed that Manning's opinions could not be endorsed by the university.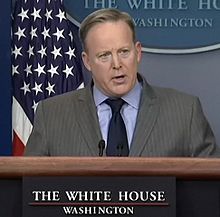 By Arushi Sahay, Contributing Writer

February 14, 2017

Filed under 2016 Election, News
NYU professors and students discuss Sean Spicer's effect on the freedom of the press the at universities.