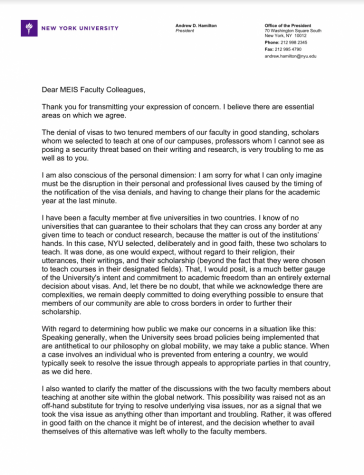 Mack DeGeurin, Deputy News Editor

October 20, 2017

Filed under NEWS, TOP STORY, University News
After weeks of silence, NYU President Andrew Hamilton responds to complaints of academic freedom violations at NYU Abu Dhabi.
Read more »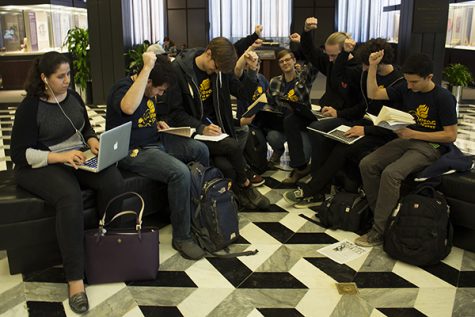 Yulin Lou, Staff Writer

April 27, 2016

Filed under City News, NEWS, Uncategorized, University News
Members of the Graduate Student Organizing Committee voted in support of a referendum calling for NYU to withdraw their investments from Israeli state institutions and international corporations complicit in violations of Palestinian human and civil rights.
Read more »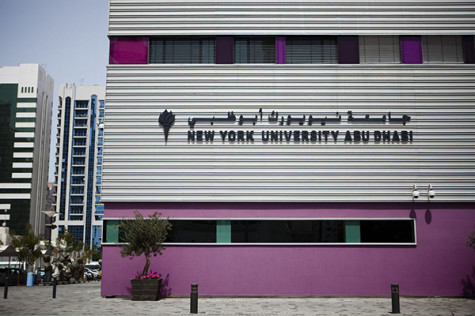 Nicole Brown, Editor-in-Chief

May 21, 2014

Filed under Homepage Slideshow, NEWS
The Coalition for Fair Labor at NYU sent a petition to the administration of NYU and NYU Abu Dhabi requesting three changes regarding labor rights of workers in Abu Dhabi. The coalition is a student-faculty alliance that advocates for high labor standards on NYU projects. It had played a role in NYU's adoption of labor standards w...