Professor recognized for brain research
Hang on for a minute...we're trying to find some more stories you might like.
Not judging a book by its cover is an axiom to live by. But recent research suggests that it might be easier said than done. Jon Freeman, an assistant professor of psychology at NYU and director of the Social Cognitive & Neural Sciences Lab, was recently listed under Forbes' 30 Under 30 list in the field of science for his research regarding brain mechanisms underlying snap judgments, specifically on facial recognition.
"We routinely use others' facial cues to slot them into specific social groups and infer their underlying traits," 28-year-old Freeman said. "The basic visual perception of another person's face is readily shaped by our own stereotypes, motives and the larger social context."
Freeman, whose love for the field of social neuroscience started during his undergraduate career at NYU, published a study on this subject in the Journal of Neuroscience this past summer. The research focused on a particular region of the brain: the amygdala, a structure that relates to humans' social and emotional behavior.
Before the experiment, a set of subjects are shown a series of real and computer-generated faces and asked to rate the trustworthiness of each face. In the experiments, a new set of subjects view the same set of faces but for only a few milliseconds. Following the brief moment of exposure, the subjects experienced a feature known as backward masking, which stops the brain's ability to further process the face and hinders the brain from reaching full awareness. During both sets of experiments, the activity of the amygdala correlated with the level of trustworthiness.
"These findings provide evidence that the amygdala's processing of social cues in the absence of awareness may be more extensive than previously understood," Freeman said. "The amygdala is able to assess how trustworthy another person's face appears without it being consciously perceived."
Despite the success of the study, Freeman and his team faced challenges throughout the process. Attention to detail was vital to the final outcome.
"We had to go through several tests, iterations of stimuli and getting the timing just right to ensure that our subjects were not consciously aware of the faces we were presenting them in the brain scanner," Freeman said.
The research, regarded as a groundbreaking discovery in the field of cognitive neuroscience, placed Freeman on Forbes' radar.
Upon discovering his inclusion on the list, Freeman said he was honored to have joined the ranks of other notable peers.
"The other individuals on the list are such inspiring scientists and innovators, and it's humbling to be recognized along with them," Freeman said.
Following this research on facial recognition, Freeman and his colleagues are delving deeper into the subject by conducting other projects relating to the brain mechanisms behind snap judgments. One particular study addresses the question if stereotypes or expectations literally change the way we see another person. Researchers are investigating how social perceptions shape the visual perception of one's face. This is just one of many studies being conducted in Freeman's lab.
As a researcher who found his passion in college, Freeman seeks to educate as much as he does to discover.
"My lab is always looking for smart, talented, and highly motivated undergraduates to help with many exciting projects in the lab," Freeman said.
A version of this article appeared in the Monday, Jan. 26 print edition. Email Marina Zheng at [email protected] 
Hang on for a minute...we're trying to find some more stories you might like.
About the Writer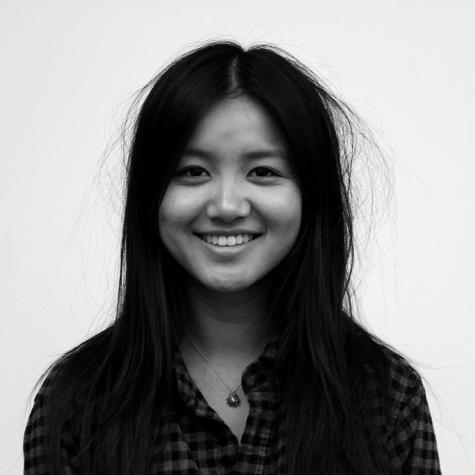 Marina Zheng, Features Editor
Marina Zheng is the Features Editor and CAS junior majoring in journalism and art history. Born in Shanghai and raised in the U.S., she hopes to become a travel journalist some day after discovering the depth of her wanderlust during a semester abroad in Prague and a J-term abroad in Buenos Aires. When Marina is...