Coles closure and renovated Brooklyn Athletic Facility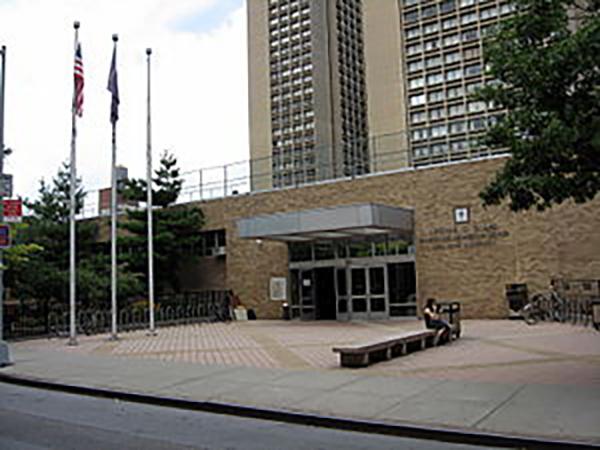 Despite not being known for its sports, NYU is doing its best to look out for its student-athletes. The university announced that Coles Sports Center will stay open through the end of the fall semester, while the Polytechnic School of Engineering just unveiled upgrades to its athletic facility in Brooklyn.
Originally set to close in November, NYU changed the Coles closure date to ensure intramural teams were not cut off midseason and to develop sufficient alternative athletic facilities, according to an email sent to the NYU community last week.
"Coles will remain in operation through at least the end of the fall semester," the email read. "We will be able to provide a more detailed timetable later this fall.
Poly freshman Joe Kracz works as a lifeguard at Coles and said the extension means greater job security. However, once it shuts down, Kracz said he will probably apply next year to serve as a lifeguard at Palladium, though he laments the longer commute from Brooklyn. And as a Poly resident, for his own workout he frequents the newly renovated Brooklyn Athletic Facility.
"Brooklyn is very nice and very clean," Kracz said. "The whole facility is brand new, and all of the equipment is new, it's in good condition and it's not overcrowded."
The new facility is split between two rooms — a cardio room and a weight center — Kracz lauded its spaciousness. The facility also provides locks and lockers. The opening was part of a larger ribbon-cutting ceremony to introduce various campus upgrades last Thursday.
Meanwhile, NYU spokesperson Matt Nagel described how the Coles gym is part of a lengthy process of evaluating the university's space needs throughout New York City.
"The Coles facility, itself, has become outdated and did not meet the needs of the university going forward," Nagel said. "Coles does not have air conditioning and the NYU of 35 years ago, when Coles was built, had very different needs."
The timeline for this project has not yet been finalized, and NYU is planning accommodations for athletes and gym-goers alike through the Palladium Athletic Facility, Brooklyn Athletic Facility and the newly purchased and renovated Lafayette gym.
Although this development aims to better the university, some people, such as CAS freshman Olivia Giddens, are disappointed at the prospect of the Coles construction. Giddens is a member of NYU's women's volleyball team, and said once Coles is torn down the team will have to take the subway to a practice court.
"We won't have a place to go all the time," Giddens said. "I'd go [to Coles] and do my homework or nap or anything else. I'm just there a lot, so it's going to be weird not having that next season."
Unlike Giddens, Kracz said he thinks the transition should be smooth, and is an advocate for the new Brooklyn gym.
"The facilities and center are very organized, and things run very smoothly," Kracz said. "The gyms are always manned, and there is always somebody there to help you."
Email Diamond Naga Siu at [email protected]