[VIDEO] Cozy up with these winter veggies
By Mallori Albright, Staff Writer
November 9, 2015
Hang on for a minute...we're trying to find some more stories you might like.
Salads and smoothies are all well and good, but sometimes the best way to eat your greens is to cook them yourself. To help you get through both fall and winter, a variety of seasonal vegetables are available and just as nutritious as the ever-persistent spinach and kale. Here are some of the best leafy greens to help you battle the upcoming chill.
Brussels Sprouts
Once the most hated food of kids everywhere, brussel sprouts are now a trendy staple vegetable for the cooler seasons. Brussels sprouts are high in fiber, potassium, Vitamin A and Vitamin C. Known for their mild taste similar to cabbage, brussels sprouts go well with the savory flavors of garlic and onion, as well sweet ingredients like honey and apples. Sprouts are also one of the most versatile winter vegetables and can be roasted, sautéed, steamed or even fried.
Cabbage
Cabbage, a staple green, is also a reliable source of vitamins during the winter. Both red and green varieties of cabbage are full of nutrients like Vitamin C and fiber. If you've only had green cabbage in coleslaw or sprinkled on a taco, expand your horizons this winter. It's great simply cut into wedges and roasted, or you can stuff the leaves with ground beef and rice for some Eastern European flavor.  
Swiss chard
Swiss chard, high in potassium and Vitamin A, is a perfect winter green since the cold weather increases the sugar levels present in the leaves. Since its taste is still a bit bitter, it's one of the best vegetables for sautéing with sweeter ingredients, such as golden raisins. When cooking swiss chard, it's best to separate the stems from the leaves, so you can give the hearty stems more time to soften before adding the tender leaves.
Turnip greens
Turnip greens, popularized by Southern home cooking, are leafy greens attached to the common root vegetable, the turnip. While turnip greens used to be cut off and composted, they are now kept and cooked because of their high nutritional value. Turnip greens are high in Vitamin A, Vitamin C and calcium. In the South, they are often simmered with onions and vinegar. You can find a recipe for this comfort food classic below and featured in our WSN original video.
---
Southern Style Turnip Greens
Ingredients:
1 bunch turnip greens
1 onion, chopped
Garlic powder
Dried basil
I cup cider vinegar
1 smoked turkey wing (optional)
Salt and pepper
Instructions:
Tear or pull away turnip green leaves from the middle stalk. Then wash them thoroughly in warm water and salt.

Move the greens to a large pot and add the onion. Season to taste with garlic powder, black pepper and basil.

Add the vinegar and turkey wing, if using, to the pot. Add enough water to cover greens and cover the pot with a lid.

Cook greens over medium heat for about two hours, or until some of the water has evaporated and greens are dark. Greens are best served with sliced tomato or cornbread.
Email Mallori Albright at [email protected] 
Hang on for a minute...we're trying to find some more stories you might like.
About the Videographer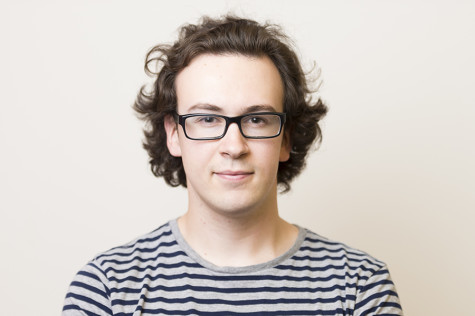 Calvin Falk, Deputy Video Editor
Calvin Falk is a photography Junior and part time videographer working as the Deputy video editor this semester. His favorite photographic subjects as of late are landscapes and still life products. He uses multimedia for his projects to blend photography and videography through the use of Timelapse filmmaking. He also loves lifting things and eating...