Stuyvesant Town
Hang on for a minute...we're trying to find some more stories you might like.
Residency: Off-Campus
Commute to class: 20 minute walk
Nearby subways: L
Shuttle: yes
If you're looking to get away from the dorm life, you might want to consider checking out Stuyvesant Town. Affectionately known as "Stuy Town," this residential apartment complex houses nearly 9,000 residents, most of whom are not NYU students. The sprawling mini-village is boxed in by 14th and 20th Streets between First Avenue and Avenue C.
Stuy Town is about a 10 minute walk from Union Square, and is in a prime location for the hustle and bustle of New York City life. The downside is that it's about a 20 minute walk from campus, but it might be worth it if you're tired of walking outside to what seems like a million students running around.
Certainly if you want to feel more like an adult, this is likely the spot for you — you'll be living among families young and old, so try to be respectful of the community if you do decide to house yourself here. Surrounding the courtyard at the center of the complex is a cafe, study lounge and gym, so you'll still have access to many of the amenities you'd have if you were living in a dorm.
The whole complex is right on the East River, so a nice view is just a couple minutes walk away. Just be warned — once you move off campus, that meal plan goes out the door, so make sure to buy a cookbook or two if you do decide to live here.
Hang on for a minute...we're trying to find some more stories you might like.
About the Writer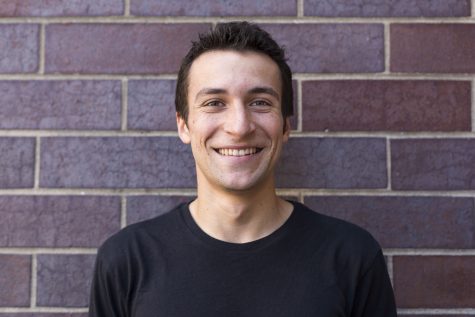 Alex Bazeley, Editor-In-Chief
Alex Bazeley is the Editor-in-Chief for the Washington Square News. Hailing from Oakland, he is a junior studying journalism and metropolitan studies. He is a major league coffee drinker and a minor league writer. Hit him with a follow on Twitter for consistently mediocre content across the board.