Third North
Hang on for a minute...we're trying to find some more stories you might like.
Residency: Freshmen
Estimated yearly cost: $13,048 – $18,494
Low-cost rooms available: Yes
Commute to class: 10 minutes
Nearby subways: N, R, L, Q, 4, 5, 6
Shuttle: Yes
Third North is conveniently located in the heart of the East Village, a hop skip and a jump from some of the best brunch deals and is home to the best chocolate chip cookies. Third North is a very social dorm and when the weather is warm, everyone can be found in the courtyard.
The dorm offers several amenities: a dining hall with sub-par food, a basement lounge and game room, laundry room and a computer lab.
The four person suites are the common room type throughout and are the perfect size. The dorm also offers loft floors, which are wide open living areas with no doors. While nice in theory, the lofts work best when everyone is on the same page regarding cleaning schedules. Otherwise it's a mess.
Third North's location forces the freshman to explore outside of the Washington Square bubble and interact with more areas, such as Union Square the East Village.
Besides being one of the largest freshman dorm in America, the Sprouse twins used to live here. So all in all, you will be living in good company at Third North.
Hang on for a minute...we're trying to find some more stories you might like.
About the Contributors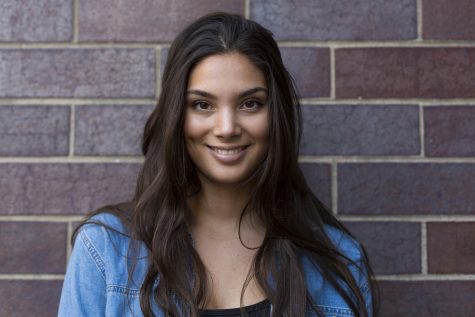 Tatiana Perez, Video Editor
Tatiana Perez is the Video Editor for the Washington Square News. Having moved around most of her life, she is most recently from Chicago. While Tatiana only lived there two years, she debatably has a stronger Chicago accent than most chi-town natives. The reason for this is unknown. On her time away from the Multimedia...