SXSW Day 3 Recap: Get Inuit and Get Some Rest
Hang on for a minute...we're trying to find some more stories you might like.
Tuesday was a rest day for the group, recovery from Monday and in anticipation of the insane number of shows on Wednesday. However, we did have time to sit down for a chat with Get Inuit, a "dirty pop" group from Kent, England. That interview will be available later this week but for now, check out a sneak peek on Instagram:
After seeing their show at British Music Embassy later that night, it's clear that their self-imposed genre label of "dirty pop" is an accurate one. The songs feature pop hooks and Beach Boys harmonies but with some garage rock and punk elements thrown in, especially on the 2015 single "Pro Procrastinator".
After saying goodbye to the band (the exchange was something along the lines of: WSN: "See you around!", GI: "Or probably not! We do live very far apart.") we spoke to Declan McKenna about his origins, songwriting process, and his dream gig. You can check out that interview also later this week, and of course here's another sneak peek on Instagram:
That's all for Day 3! Check back tomorrow when we'll have coverage of Vince Staples, Anderson .Paak, Acid Dad, Field Trip and many more.
Hang on for a minute...we're trying to find some more stories you might like.
About the Writer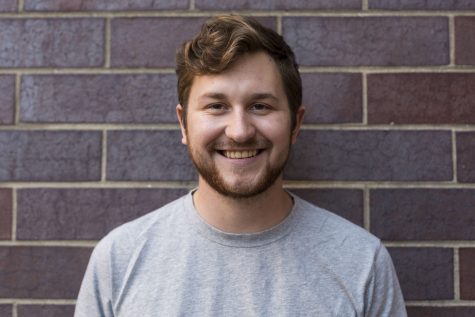 Zach Martin, Editor-at-Large
Zach Martin, former Arts Editor, is an Editor-at-Large for the Washington Square News. He is a junior in CAS studying Comparative Literature with minors in Metropolitan Studies and Cinema Studies. He enjoys watching movies and then thinking about them too much, eating ice cream, and complaining about the continual failure of various D.C. sports teams. When...