NYU to Rename Nursing School After $30 Million Donation
Hang on for a minute...we're trying to find some more stories you might like.
The NYU College of Nursing will be renamed after Rose Marie "Rory" Meyers, who donated $30 million dollars with her husband, Howard Meyers, in the largest donation for scholarship aid to NYU's Momentum Campaign. The school will now be known as the Rory Meyers College of Nursing.
Meyers was a first generation college student who went on to become a nurse, while her husband is a Stern alumnus and now resides as an NYU Trustee and member of Stern's Board of Overseers.
Three quarters of the fund — $22.5 million — will assist low income, first generation nursing students, while $7.5 million will support the school's academic programs and faculty.
NYU President Andrew Hamilton thanked the Meyers for their generosity, saying new students will be able to join the nursing profession because of their donation.
"In honoring Rory in this fashion, the Meyers family in a single act strengthens a noble profession; makes a nursing degree affordable to those with great talent and modest means; supports academic excellence at NYU's nursing college; and, most importantly, honors Rory's life as a nurse for all time," Hamilton said in a press release.
Nursing sophomore Kevin Mendoza said the Meyers' gift will not only give assistance to students who need it most, but also increase awareness about the nursing school in general.
"I feel that the generous donation from Howard and Rory Meyers will help garner both respect and attention for the wonderful institution that is the Rory Meyers College of Nursing," Mendoza said. "So often, I feel that nursing students go unnoticed within the NYU community."
In addition Mendoza said the donation will enable the Meyers College of Nursing to offer its students better financial aid.
Nursing senior Krista Traub said with the help of the Meyers' donation, more students will have equal opportunity to pursue their dream of becoming passionate nurses.
"NYU nursing is one of the best programs in the nation and this donation will help advance the school and the nurses it creates to be the best in the the field, through better resources and opportunities," Traub said. "Nursing is an incredible field that touches the lives of everyone at some point in their life, so it is fantastic that the Meyers' gift recognized that and supports us."
A version of this article appeared in the April 4 print edition. Email Lexi Faunce and Anne Cruz at [email protected]
Hang on for a minute...we're trying to find some more stories you might like.
About the Writers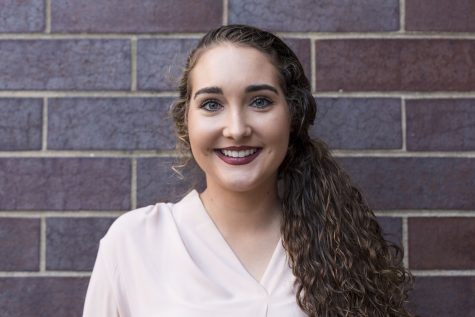 Lexi Faunce, Investigative Editor
Lexi Faunce is a junior studying journalism and politics, and she will be joining WSN this semester as the Investigative News Editor. She hails from the glamorous town of Gainesville, Florida (also known as Tim Tebow Land). When everyone else is out trying to score Hamilton tickets, you can catch her watching the Gators demolish the...
Anne Cruz, Abroad Editor
Anne Cruz is the Abroad Editor for the Washington Square News. She is a junior from Orange County, CA studying journalism and politics and minoring in French. She loves judging couples on HGTV shows for their life choices and rock climbing. She tweets, but mostly to alert the local media about cute dogs.