Softball Finishes 13-1 at Home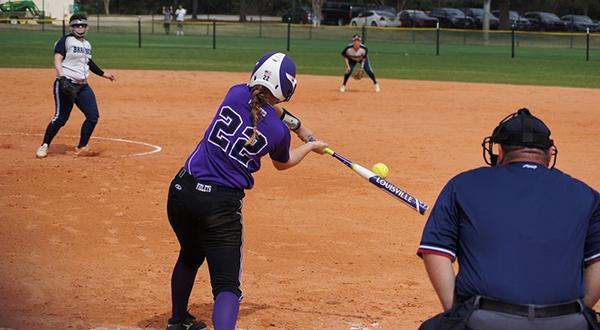 By Rachel Ruecker, Deputy Sports Editor
May 2, 2016
Hang on for a minute...we're trying to find some more stories you might like.
Though their Sunday games were canceled, the NYU women's softball team still had a busy weekend, competing in back-to-back doubleheaders at home on Friday and Saturday where they emerged victorious in all four games.
The Violets began their weekend sweep against New Jersey City University with a stellar 9-0 shut out of their cross-state foes.
The team's shining moments came early and often as NYU took an initial stranglehold of the game, jumping up by five runs by the end of the first inning. Freshman utility player Claire Stefanelli's two RBI effort got the opening runs that sent both freshman infielder Dakota Damiani and senior captain Kahala Bonsignore home, the latter of which was due to an error.
Later on in the first, freshman catcher Jacqueline Finn notched NYU's second two RBI-effort of the game, this one sending sophomore captain Sage Scheiwiller and Stefanelli home.
Following that epic shut down effort, the Violets made it a pair later on the afternoon as they came out on top once again, allowing a lone run as they dominated 13-1.
NYU was up by five after one inning yet again with key plays coming from NJCU errors. Junior captain Val Schwein opened the scoring as she sent Stefanelli and Damiani to home plate, the first of many runs on the day. The Violets tacked on four more in the second inning, and pairs of runs in the third and fourth before the mercy rule was enforced.
The Violets took on Brandeis University on Saturday and celebrated their seniors for what would turn out to be their final games of the season, as Sunday's games were cancelled due to rain. Morale was high with the ladies taking the first game 11-0, continuing the offensive onslaught that seemed to be the theme of the weekend.
An exciting moment came early on from freshman outfielder Ashley Mains as she scorched a home run to bring both herself and Bonsignore home. The Violets added six in the second inning when Mains struck again with a triple, scoring Bonsignore, Damiani and freshman pitcher Diana King to capitalize on. The damage wasn't done, as the Violets went on to score three more runs in the inning and another three in the third.
The squad's final game was surprisingly the weekend's closest with an 11-7 end score. A win's a win, and the Violets certainly ended their season on a high note, closing out with a 23-15 record that included a rise in the ranks as they took 10 of their last 11. Freshman pitcher Karissa Zubulake was very pleased with the season's trajectory and how things shaped up for the team.
"Our two wins Saturday showed how much the team has improved since the start of the season and how much hard work we put in," Zubulake said. "It felt great to beat Brandeis twice and score 11 runs in each game. We're very excited to have finished the regular season with a
winning record."
The team also posted an impressive 13-1 home record on the season, reminding us all as the school year as well as the softball season end, that there is no place like home.
A version of this article appeared in the May 2 print edition. Email Rachel Ruecker at [email protected]
Hang on for a minute...we're trying to find some more stories you might like.
About the Writer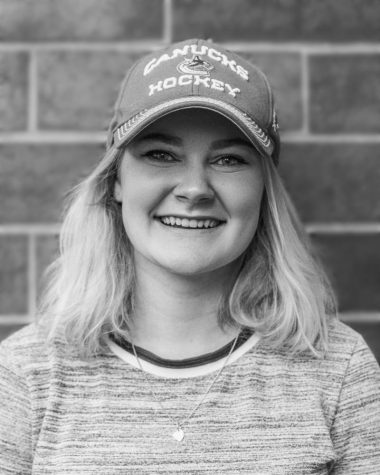 Rachel Ruecker, Editor-at-Large
Rachel is a Senior Editor here this semester, whatever that means. She really likes proving to people that she's complicated and as such spent last semester as the Sports Editor while also being a drama major in Tisch. She is happy to report (ha!) that she made it out alive, if barely. She is also...