The Hottest Sports Tickets in NYC Aren't Always a Pipe Dream
By Ashley Arnold and Rachel Ruecker
September 9, 2016
Hang on for a minute...we're trying to find some more stories you might like.
Though NYU might not be, New York City is ripe with sports culture, a rich history of fanbases and the complicated rivalry that comes along with them. Those Yankees and Mets hats are as iconic as their rivalry. The Rangers are an original six franchise with origins dating back to 1926 and have had intense conflicts with any number of NHL teams. Taking in the museums, shows and parks this city has to offer seems like a given for most NYU students, but there's an entire cultural history to New York that resides in these celebrated franchises, so why not take in a game or two while you're here?
The biggest problem holding people back from attending games is the hefty price tag. Here are ticket options for NYU students, as well as the best subway lines to get to games from the NYU vicinity.
Baseball
Over the last few months, the Mets and Yankees have been making a push for the playoffs, with the Mets having a slightly better go of it. The Mets are trying to hold onto second in the National League East, while the Yankees are sitting comfortably in fourth in the American League East.
At NYU Ticket Central, grandstand tickets are available for $13 if you want to see the Yankees play tonight. Grandstand tickets are also available for Sunday afternoon's game for $18.50.
To get to Yankee Stadium from campus: Take either the B or D train from W 4 St Station or the 4 train from Astor Pl all the way to 161-Yankee Stadium.
To get to Citi Field from campus: Get to the Times Square-42nd Street Station on the subway line of your choosing and then hop on the 7 train the rest of the way to Mets-Willets Point.
Basketball
To get to Barclays Center for the Nets: The 2, 3, 4, 5, B, D, N, Q and R trains all stop at Atlantic Avenue-Barclays Center station, making it convenient no matter where you live.
To get to Madison Square Garden for the Knicks: Another central stop for the fledgling New Yorker in all of us, you can really get here on the 1-2-3, A-C-E, 4-5-6 or B-D-F-M lines, though the Blue might be your most direct bet.
For fans of the court instead of the diamond, preseason begins in early October this year. Tickets are available starting Oct. 20 to see the Brooklyn Nets go up against the New York Knicks for $17 a ticket in section 215. There are also tickets available on Halloween to see the Nets go up against the Chicago Bulls available for $29 each in section 217.
In order to claim the tickets, students must show their ID as well as the credit card used to purchase the tickets at the NYU Box office.
Football
The football season officially kicked off yesterday, which means a full slate of games is scheduled for this Sunday. For NFL fans, unfortunately NYU Ticket Central does not sell any discounted tickets at the box office. Tickpick is an alternative for cheaper tickets where fans have the option of placing a bid whether they are trying to go out and see the Giants or Jets.
To get to Metlife Stadium for the Giants or the Jets: You're in for a bit more of trek as these teams play across the pond in New Jersey. Head to Penn Station, and take the train to Meadowlands Station via the Secaucus Train, getting off at Secaucus to transfer to the Meadowlands bound train.
Hockey
Seeing the Rangers is a hot ticket and discounts can be hard to come by for a seat at one of hockey's most iconic arenas. Check resellers online and, of course, take advantage of NYU Ticket Central.
Last spring, the the NYU Box Office offered tickets to an Islanders-Sabres game for $57, which, although pricey, is a decent deal in the world of NHL seats and is fairly comparable to discounted Broadway ticket, so stay tuned for offerings later in the season.
The Islanders play at Barclays and the Rangers play at MSG, so you're set.
Email Ashley Arnold and Rachel Ruecker at [email protected]
Hang on for a minute...we're trying to find some more stories you might like.
About the Writer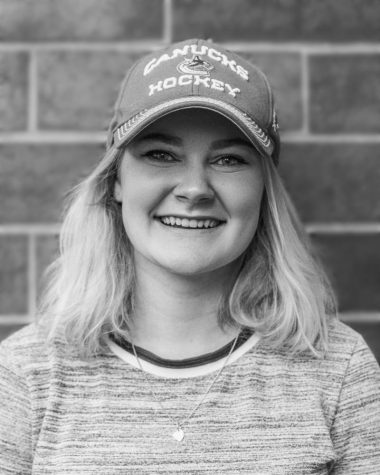 Rachel Ruecker, Editor-at-Large
Rachel is a Senior Editor here this semester, whatever that means. She really likes proving to people that she's complicated and as such spent last semester as the Sports Editor while also being a drama major in Tisch. She is happy to report (ha!) that she made it out alive, if barely. She is also...